Peanut Brittle Covered Angel Food Cake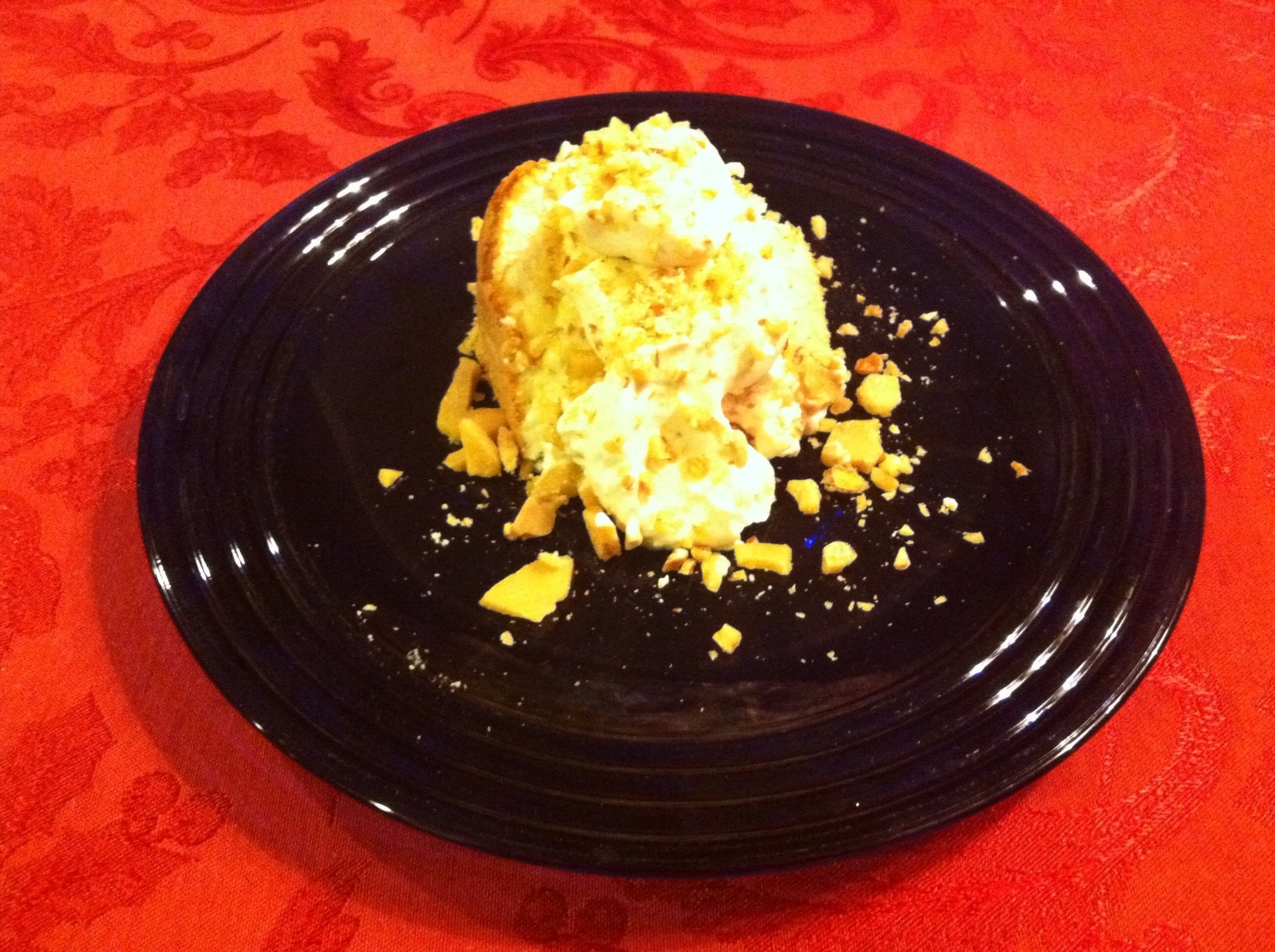 This is a recipe passed along to the family from my mother in law Sue. I believe it's a recipe her mom used to make her. This is easy to make and a huge hit with the family, it's not gluten free so I abstain, but I hope you enjoy.
1 Prepared angel food cake (Or make one, your choice)
1 16 oz organic whipping cream
1 tsp pure vanilla extract
1 tsp pure almond extract
2 Tbl sugar
8 oz peanut brittle, crushed up
Whip the whipping cream up, adding the sugar, vanilla and almond (I love the almond extract in whipping cream, it's especially good in coffee) extracts. Crush up all of the peanut brittle with a rolling pin. Slice the angel food cake, cover it with the whipping cream and generously sprinkle with the peanut brittle.
I really wish I could've had this for dessert because I love all three of the main ingredients. I need to be on the hunt for a gluten free angel food cake, although I'm not sure if that's really possible.