Trail Mix: Dame's Wishes, Free Agency Looms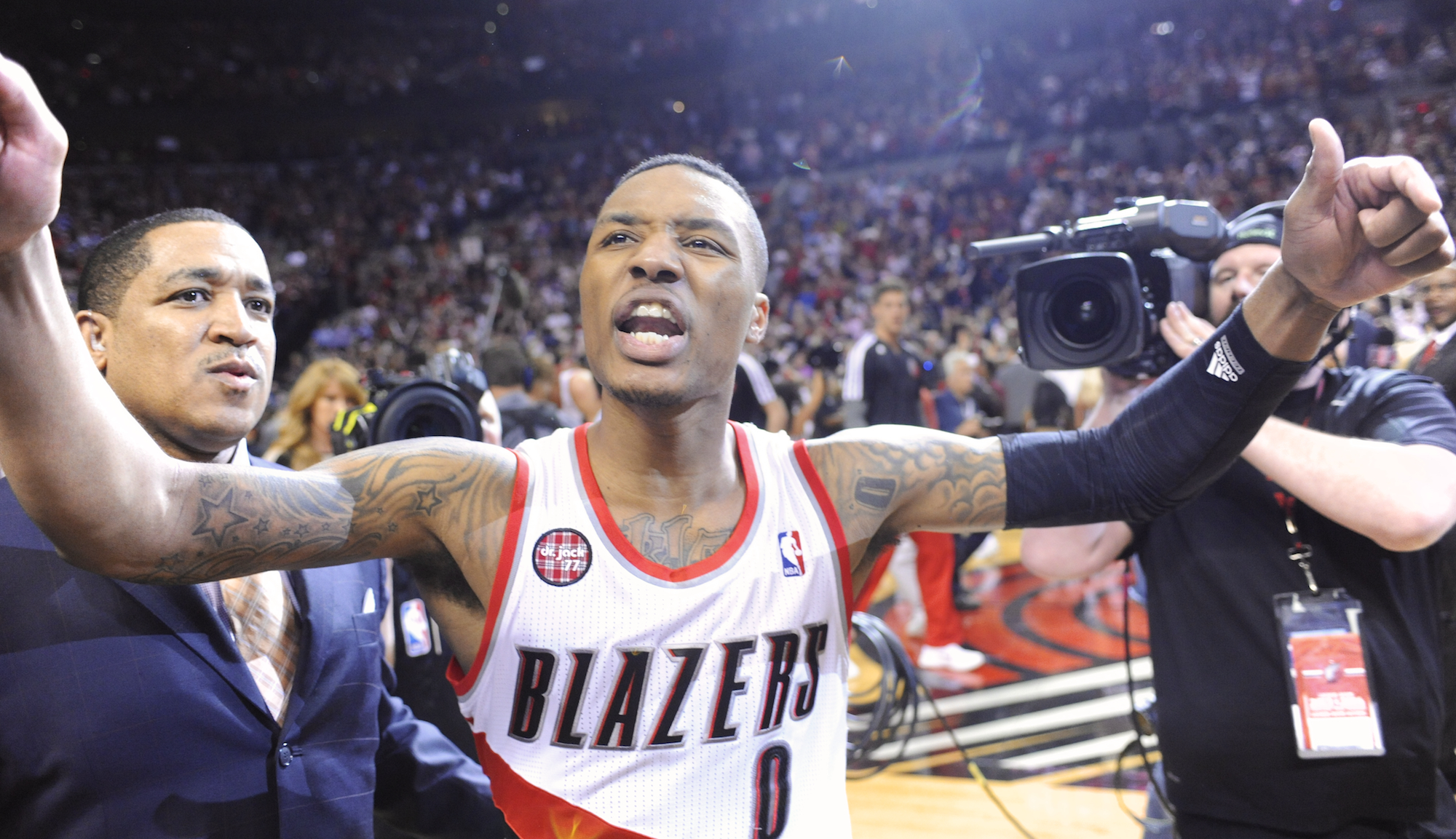 After Damian Lillard's first two seasons, capped by his series winning shot against the Houston Rockets, he's risen to the elite of the NBA.
So, I guess he's earned the right to have his wishes known.
Chris Haynes of CSNNW.com reports that Blazers unrestricted free agent point guard Mo Williams tops his wish list.
Haynes writes:
Sunday night when CSNNW.com asked All-Star point guard Damian Lillard if there are any free agents of his preference, first and foremost, he went with his dynamic backup.
"Yeah…Mo Williams," Lillard responded in a text."
…
But there's other needs the team must address. When pressed for other players he'd like the team to bring in or at least look at, Lillard sent a response text that included four names.
"Channing Frye, Vince Carter, Spencer Hawes, Trevor Ariza," read Lillard's text in that order.
As Haynes notes, Frye spent two years in Portland where he owns a home and spends summers.
Money wise, Frye just opted out of $6.8 million in Phoenix according to Mark Deeks, leaving a promising young team that would have made the playoffs in a normal conference in 2013-14.
Who knows what the market will be for him, but the Blazers can only offer Frye or any free-agents the mid-level exception which was projected to be in excess of $5 million for a contract of up to four years in length according to Larry Coon's Salary Cap FAQ. They can split the exception on two players or use it all on one.
They also will have the bi-annual exception which will allow them to sign a player for up to $2 million per season.
According to Tim MacMahon of ESPNDallas.com, the Blazers are one of five teams including the Mavericks pursuing Carter although the Mavericks are considered the frontrunners. It's worth noting that Terry Stotts was on the Dallas staff during Carter's first season in Dallas.
And yes, free agency begins at 9PM PDT tonight. The Blazers will have two roster spots opening up when the clock strikes 9 as the contracts of point guards Mo Williams and Earl Watson will expire.
Here's an NBA.com list of all the restricted and unrestricted free agents this summer. LeBron James and Carmelo Anthony top this year's free agent class.
Ben Golliver has done the work of keeping track of the reports of who is being added to Portland's summer league roster at Blazersedge.
They did not have a draft pick in the 2014 NBA draft but did add Michigan State Point guard Keith Appling, Weber State point guard and former college teammate Davion Berry, Idaho Stampede center Dallas Lauderdale, and 2010 first round pick Craig Brackins to their summer league squad.
Appling's agent Michael Silverman told the Detroit Free Press: "This is an ideal situation for Keith," Silverman said of the Detroit Pershing product. "The guys behind (Portland starting point guard Damian Lillard) are older, and we think Keith really has a chance to fight for a spot here."
In more entertaining summer news, Casey Holdahl of TrailBlazers.com has a podcast of Portland's CJ McCollum interview with 2014 #1 pick Andrew Wiggins of the Cavaliers as well as other 2014 lottery picks Orlando's Aaron Gordon, Marcus Smart of the Celtics and Julius Randle of the Lakers.
We're going to be on top of free agency in the coming days and summer league which is less than two weeks away.
Free agency is going to be fun!