NBA Free Agency: Blazers Reportedly Interested In Detroit's Greg Monroe, Blazers GM Meets With Spencer Hawes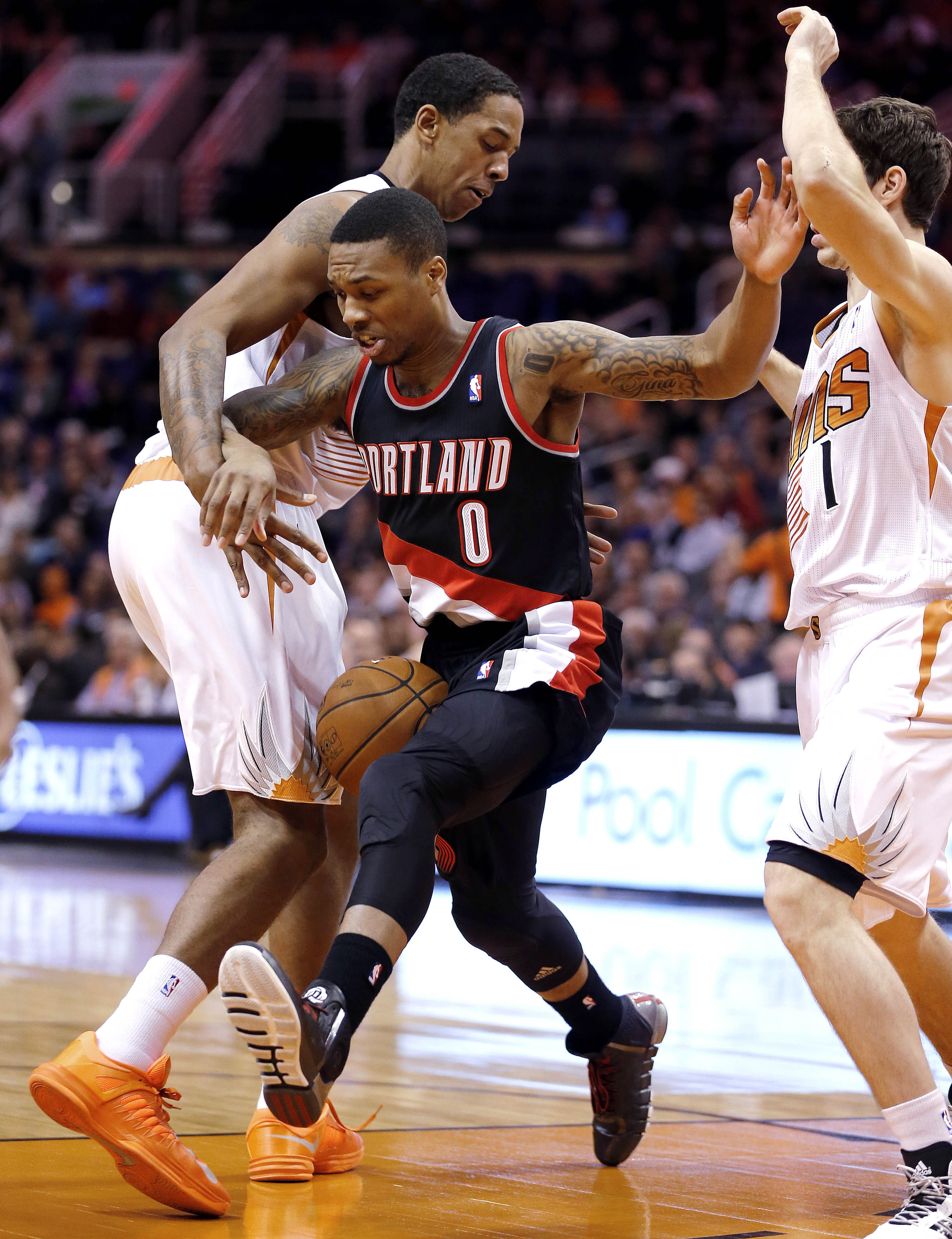 NBA free agency has begun! The Blazers are armed with a couple of exceptions, the midlevel and the biannual, which they will need to use wisely. Adrian Wojnarowski of Yahoo! Sports reports that Portland general manager Neil Olshey has met with former Cleveland big man and Seattle Prep graduate Spencer Hawes.
Portland GM Neil Olshey met with free agent Spencer Hawes and his agent, Greg Lawrence, tonight in Los Angeles, sources tell Yahoo. — Adrian Wojnarowski (@WojYahooNBA) July 1, 2014 Blazers are intriguing suitor for Hawes, who still lives in his native Seattle. Terry Stotts laid out how he'd use Hawes in meeting. — Adrian Wojnarowski (@WojYahooNBA) July 1, 2014
There's serious market for Hawes' ability to shoot and stretch floor, beginning with Cavs who are determined to keep him. Perfect for Blatt. — Adrian Wojnarowski (@WojYahooNBA) July 1, 2014
Hawes averaged 13.2 points, 8.3 rebounds on 54.7 effective field goal percentage (eFG% which accounts for the value of three-pointers) which is well above the league average. Joe Freeman of The Oregonian confirms Wojnarowski's report on Hawes and added two other names into the discussion in Charlotte forward Josh McRoberts and San Antonio's Boris Diaw.
Source: #Blazers have strong interest in signing a stretch 4. Spencer Hawes, Boris Diaw & Josh McRoberts among those they will pursue. — Joe Freeman (@BlazerFreeman) July 1, 2014
Both McRoberts and Diaw are on the All-Blazer Banter Team, where we emphasize having big men who pass like guards. However, one of the most interesting Blazers rumors has nothing to do with an exception but a sign and trade.
Another team to watch in the Greg Monroe restricted free-agent hunt: I'm told Portland has serious interest in a sign-and-trade for Monroe — Marc Stein (@ESPNSteinLine) July 1, 2014
Brian Windhorst of ESPN said on Monday night's SportsCenter also said that the Blazers are interested in trading for Greg Monroe. Monroe is a restricted free agent and averaged 15.2 points and 9.3 rebounds on 49 percent shooting. Joe Freeman of The Oregonian reports that Phoenix big man and former Blazer (and Portland resident) Channing Frye is interested in coming back to Portland.
Unrestricted free agent Channing Frye, who played for the Blazers from 2007-2009, told The Oregonian on Monday he would be open to returning to Portland.

"Of course coming back would be an option," Frye wrote in an e-mail to The Oregonian. "I love the city, the fans, and the players they have are top notch."

It's unclear whether the Blazers — who only have the midlevel exception and biannual exception to use in free agency — are interested in Frye. But his unique skillset, which includes the ability to shoot three-pointers, would seem to be an ideal fit in a bench role under coach Terry Stotts.
Frye recently came back after sitting a season with a heart issue and averaged 11.1 points, 5 rebounds on 53.5 percent effective field goal percentage.
Jeff Caplan of NBA.com reports that the Blazers are one of the teams interested in former Lakers and Warriors guard Kent Bazemore.
Told teams with interest in @KentBazemore20 include #Suns, #Magic, #Blazers, #Nets and #Hawks. — Jeff Caplan (@Caplan_NBA) June 28, 2014
I'm rooting for this simply because we can have Kent Bazemore on the #Bazers. Other Blazers free agent news: Chris Haynes of CSNNW.com reports that Blazers unrestricted free agent point guard Mo Williams tops his wish list. Haynes writes:
Sunday night when CSNNW.com asked All-Star point guard Damian Lillard if there are any free agents of his preference, first and foremost, he went with his dynamic backup.
"Yeah…Mo Williams," Lillard responded in a text."
…
But there's other needs the team must address. When pressed for other players he'd like the team to bring in or at least look at, Lillard sent a response text that included four names. "Channing Frye, Vince Carter, Spencer Hawes, Trevor Ariza," read Lillard's text in that order. As Haynes notes, Frye spent two years in Portland where he owns a home and spends summers. Money wise, Frye just opted out of $6.8 million in Phoenix according to Mark Deeks, leaving a promising young team that would have made the playoffs in a normal conference in 2013-14. Who knows what the market will be for him, but the Blazers can only offer Frye or any free-agents the mid-level exception which was projected to be in excess of $5 million for a contract of up to four years in length according to Larry Coon's Salary Cap FAQ. They can split the exception on two players or use it all on one. They also will have the bi-annual exception which will allow them to sign a player for up to $2 million per season. According to Tim MacMahon of ESPNDallas.com, the Blazers are one of five teams including the Mavericks pursuing Carter although the Mavericks are considered the frontrunners. It's worth noting that Terry Stotts was on the Dallas staff during Carter's first season in Dallas.