Once A Blazer: Ha Seung-Jin
The Blazers draft night came and went with a whimper. It's Friday and there's no World Cup to hold you over until the weekend.
Fear not! We have a Friday installment of our summer series "Once A Blazer."
Check out our first two of the series:
And today we bring you former Blazers center, Korean big man Ha Seung-Jin.
Ha Seung-Jin
Born August 4, 1985 in Seoul, South Korea
How He Became A Blazer: Selected in the 46th overall pick in 2nd round of the 2004 NBA Draft. This was during the John Nash era of Blazers basketball.
Fun fact(s): Ha was 7-3 and 305 pounds according to Basketball-Reference and he played high school and college basketball in South Korea before being drafted in 2004. After two years at Yonsei University he was selected by the Blazers and came to Portland in the 04-05 season. That same season, Maurice Cheeks was fired at midseason and future general manager Kevin Pritchard took over as interim head coach. He scored a total of 80 points in his NBA career.
Best Blazer Performance: Ha did not see much of the floor in his time with the Blazers but Blazers fans may remember that his greatest performance came against the Lakers. Ha dropped 13 points and 5 rebounds off the bench, going 6-7 from the field in 24 minutes to help the Blazers beat the Lakers by 3. Kobe Bryant's fellow four starters were Chucky Adkins, Sasha Vujacic, Jumaine Jones and Chris Mihm–but still! The box score for this 106-103 Blazers win is just beautiful (or terrifying), for anybody who remember early 2000s NBA basketball.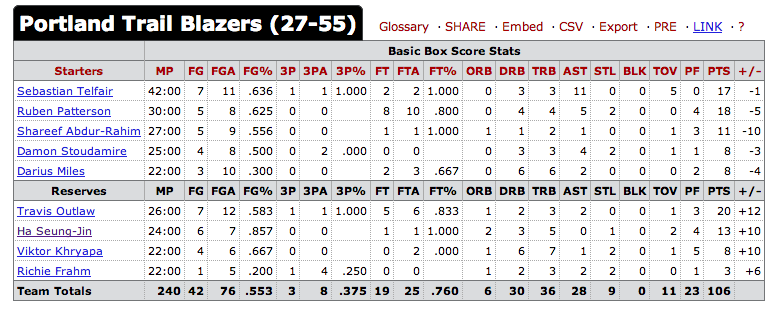 The last two Blazer field goals in this game came from Ha and Travis Outlaw and there were three Kobe turnovers in the last 2:06 including a steal by Viktor Khryapa on the last play of the game. A Blazer fan in the mid-2000s could only dream of such a hilarious end-game scenario.
Also, these were not on-court performances but Ha's time in a Blazer uniform also gave us these beautiful greeting e-cards from the Blazers: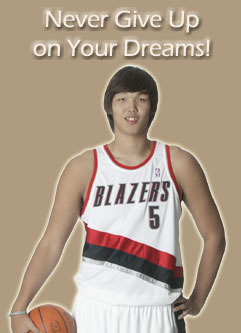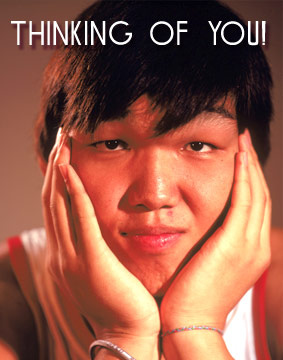 How It Ended: Ha was traded by the Blazers on July 31, 2006 along with point guard Steve Blake and forward Brian Skinner to the Milwaukee Bucks Jamaal Magloire. Magloire was, at the time, just two years removed from making an NBA All-Star game. Magloire never averaged more than 7 points per game in a season after coming to Portland and Blake of course made a return a few years later.
Of course, we couldn't let you go without some type of final ode to Ha. I present to you the only (at least to my knowledge) Ha Seung-Jin highlight video set to "World's Greatest" by R.Kelly.
[youtube http://www.youtube.com/watch?v=E190JAQaCHY&w=420&h=315]
Happy Friday! Never give up on your dreams!