The "STAY" Nick Young Ad Campaign Is Real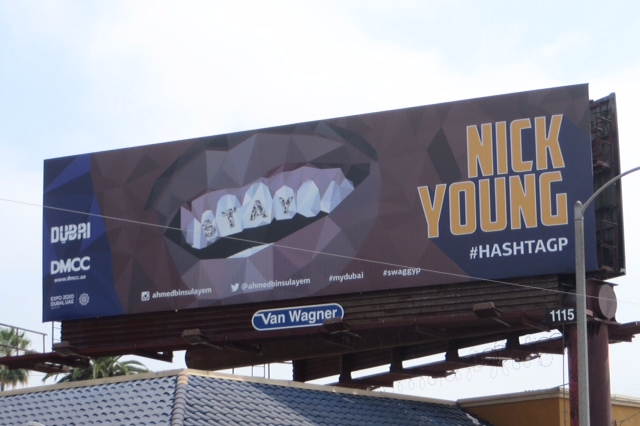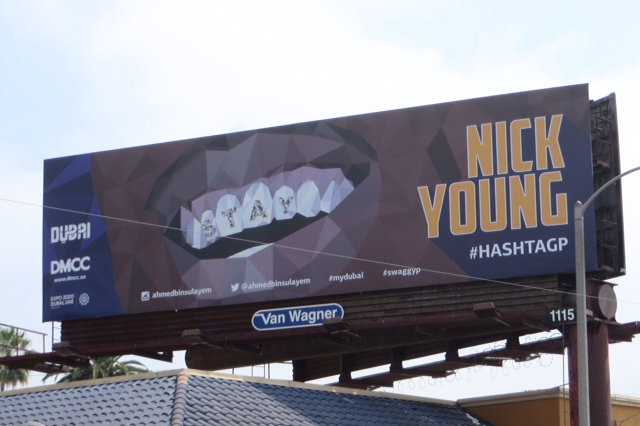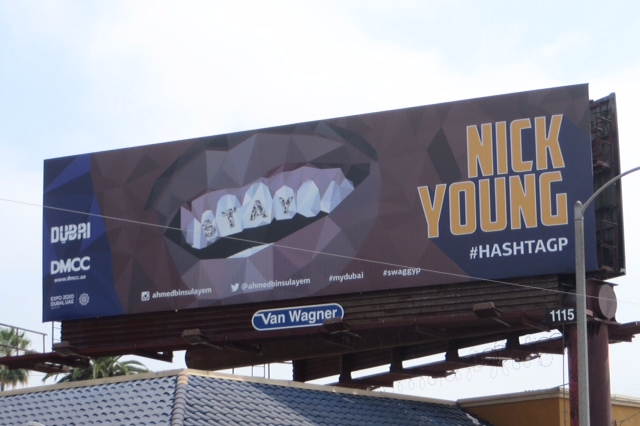 Nick Young is a free agent and he just finished his first season playing for his hometown Los Angeles Lakers. He's a volume scorer known for his on-court joy, his off-court style and now he's also known for dating chart-topping artist Iggy Azalea
.
He's probably going to be pursued by more than a few teams, but one Laker fan with a lot of dough is doing some major leg work to try and get Swaggy P to stay in LA.
Meet Ahmed Bin Sulayem, Laker fan, from Dubai.
"These campaigns are not just about creating noise they are all about supporting legends that deserve recognition for their continuous drive that inspires and exceeds expectations of millions of fans and supporters every day," he said in a press release. "In my view, Nick Young epitomizes exactly that and it would be amazing to see him in action at LA Lakers next season as well."
Evidently, he's very passionate about Swaggy and is placing ads around the Staples Center in Los Angeles, according to the release.
What makes this even more hilarious was that the Lakers actually did a similar thing to try and convince Dwight Howard to stay with the Lakers last summer.
This same guy released a full page ad in the Los Angeles Times last year to support Kobe Bryant after his achilles injury.
There is definitely other things going on here than just this guys Laker fandom, trying to associate the Lakers, Kobe and Swaggy P, with Dubai and the World Expo there in 2020.
But whatever the reason is for this beautiful ad campaign, this man loves Swaggy P and we thank him for his devotion.
Only one critique from me: I would have gone with #StaySwaggy than #HashtagP but that's just me.
You can follow the man behind the ads at @ahmedbinsulayem on twitter (if his avatar doesn't convince you of his #MambaMentality, I don't know what will) or ahmedbinsulayem on Instagram.