Once A Blazer: Gary Gregor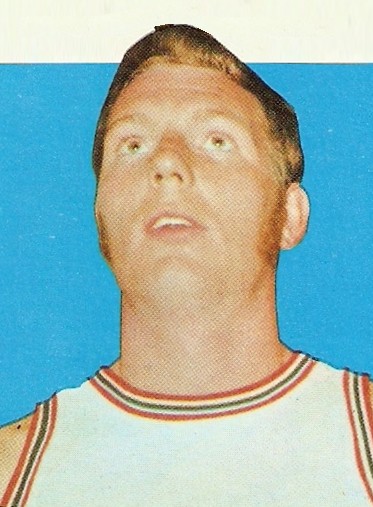 Welcome to the first installment of "Once A Blazer." There have been 300 players that have worn the Blazers uniform since the franchise started in 1970.
We are not going to do all 300. Most of them are going to be picked at random because there will be some that will be very hard to dig up material on. Anyway, without further introduction we are taking it way back to the original Trail Blazers with power forward Gary Gregor.
Gary Gregor
Born in Charleston, West Virginia, August 13, 1945.
Drafted in the 1st round, 8th pick of the 1968 NBA Draft by the Phoenix Suns.
Fun fact: Was traded a year after being drafted to Atlanta for Paul Silas, who went on to become a three-time champion and two-time all-star. Gregor made the 1st team All-Rookie team in the 1968-69 season.
How he became a Blazer: The Blazers traded Jerry Chambers to the Atlanta Hawks for Gregor.
Best Blazer performance(s): Scoring 28 points on December 17, 1971 against the Philadelphia 76ers to help the Blazers get a 127-126 win. He also had a 20-20 game in a 123-117 win against the San Francisco Warriors on February 5, 1971.
When looking up Gregor, I found this post from Sarah Hecht over at the old Trail Blazers website which talks about how Gregor played a major role in the Blazers first ever game in Longview, Washington at Mark Morris High School.
Gregor also starred at the University of South Carolina and he did this little video which outlines what he did after basketball.
[youtube http://www.youtube.com/watch?v=qy2XGkb7bbk&w=560&h=315]
Well, I hope you enjoyed learning a little more about Gary Gregor and if you have any suggestions of players you want to read about please let me  know in the comments section or tweet @blazerbanter.