Blazers LaMarcus Aldridge And Damian Lillard Voted To All-NBA Third Team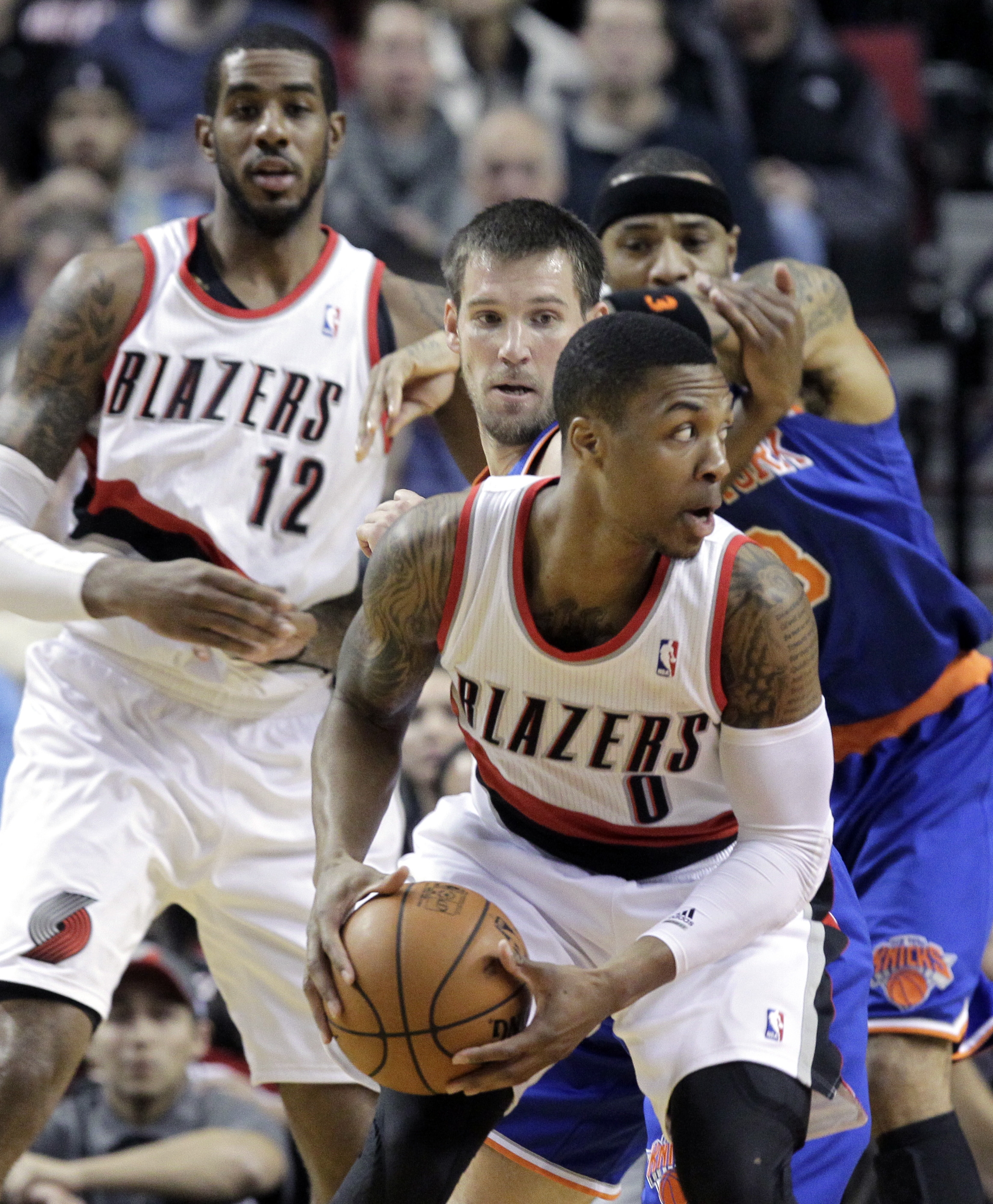 The NBA released the voting results for the All-NBA teams on Wednesday afternoon and for the first time since the 1977-78 season the Portland Trail Blazers have two representatives.
Point guard Damian Lillard and power forward LaMarcus Aldridge were both voted to Third Team All-NBA. The last two Blazers teammates to make it on the All-NBA team in the same season were Bill Walton and Maurice Lucas.
The All-NBA selection is Aldridge's second, after making the third team back in 2011 and it is Lillard's first appearance.
Lillard and Aldridge both represented the Blazers at the NBA All-Star game in February, becoming the first Blazers teammates to accomplish that in 20 years. The Blazers had a 21-win improvement from last season–going from 33 wins to 54 wins and a fifth-seed in the tough Western Conference–the biggest year-to-year win increase in franchise history.
Aldridge averaged career-highs in points and rebounds in 2013-14, averaging 23.2 points and 11.1 boards. He also matched his career-high in assists per game with 2.6. Aldridge got two first team votes, one from Spurs broadcaster Bill Land and another from Blazers broadcaster Mike Rice.
Aldridge becomes only the fourth Blazer in franchise history to be named to the All-NBA team multiple times in his career, joining Bill Walton, Clyde Drexler and former teammate Brandon Roy.
After unanimously winning the NBA Rookie of The Year award last season, Lillard took his game to a new level, cutting down on his turnovers, improving his three-point percentage and getting to the free-throw line more frequently. He averaged 20.7 points per game and finished third in the NBA in three-pointers made while making his first All-Star game appearance.
Of course, the voting was done before the playoffs but both players only would have helped their cases with their performances in their first round win against Houston.
Lillard received two first team votes from Nuggets broadcaster Scott Hastings and Celtics broadcaster Cedric Maxwell.
Aldridge and Lillard are joined on the All-NBA third team by Phoenix's Goran Dragic, Charlotte's Al Jefferson and Indiana's Paul George.
The All-NBA first team includes MVP and top vote-getter Oklahoma City's Kevin Durant along with Miami's LeBron James, Chicago's Joakim Noah, Houston's James Harden and Chris Paul of the Los Angeles Clippers.
Paul's teammate Blake Griffin, Minnesota's Kevin Love, Houston's Dwight Howard, Golden State's Stephen Curry and San Antonio's Tony Parter comprise the Second Team.