Blazers Featured In Thursday's New Episode Of IFC's "Portlandia"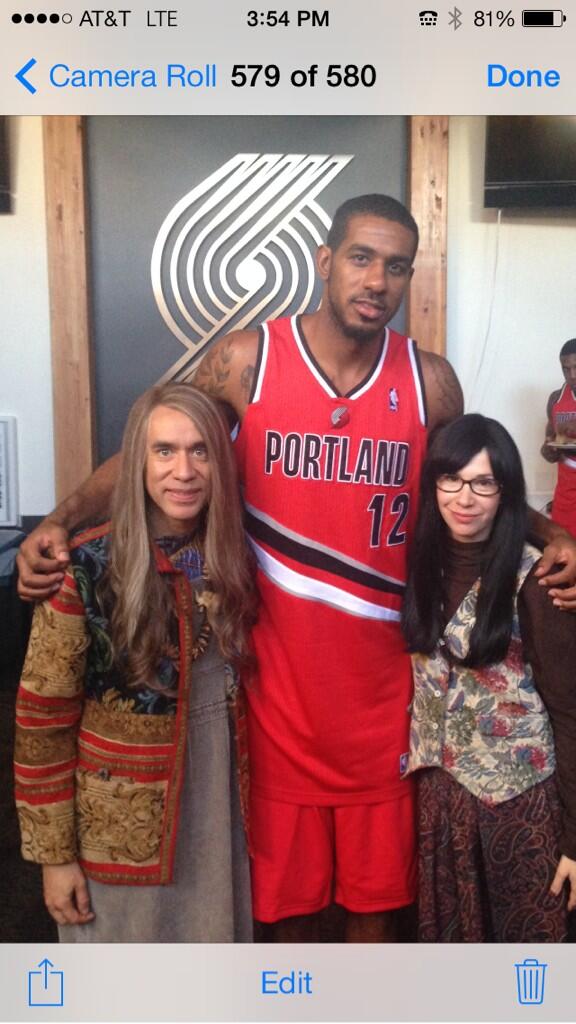 The Portland Trail Blazers and owner Paul Allen are going to be featured in the new April 10 episode of IFC's "Portlandia".
Back in October there were trailers and a film crew shooting at the Blazers practice facility in Tualatin.
From IFC's "Portlandia" blog:
You may know this already, but despite the gendered implications and patriarchal leanings of the saying, Toni and Candace are total ballers.

On this week's episode of Portlandia, though, they are stepping out of the feminist bookstore and heading to the NBA to show the Portland Trailblazers' dance team a thing or two. Plus, Joaquin makes a smoothie, Kickstarter videos compete at the Cant's Film Festival and Malcolm and Kris make their own clothing. This week's guest stars include filmmaker Gus Van Sant, Paul Allen and The Portland Trail Blazers.
Hat-tip to Casey Holdahl of TrailBlazers.com for the find.
Holdahl also reports that the folks of @portlandia on twitter will be doing a twitter takeover of the Trail Blazers account (@trailblazers). He adds that the Trail Blazers will takeover the Portlandia account while the episode airs on Thursday:
And to celebrate the upcoming airing of the episode, the Trail Blazers and the folks at "Portlandia" are going to do a little social media sharing to get everyone excited. On Wednesday, "Portlandia" will be taking over the Trail Blazers' Twitter account during the first half of the game against the Sacramento Kings at the Moda Center. And when the episode airs on IFC Thursday, the Trail Blazers will take over the "Portlandia" Twitter account during the episode. Hijinks to ensue, I'm sure.
The new episode of "Portlandia" featuring the Blazers and Paul Allen will air at 10PM on IFC.