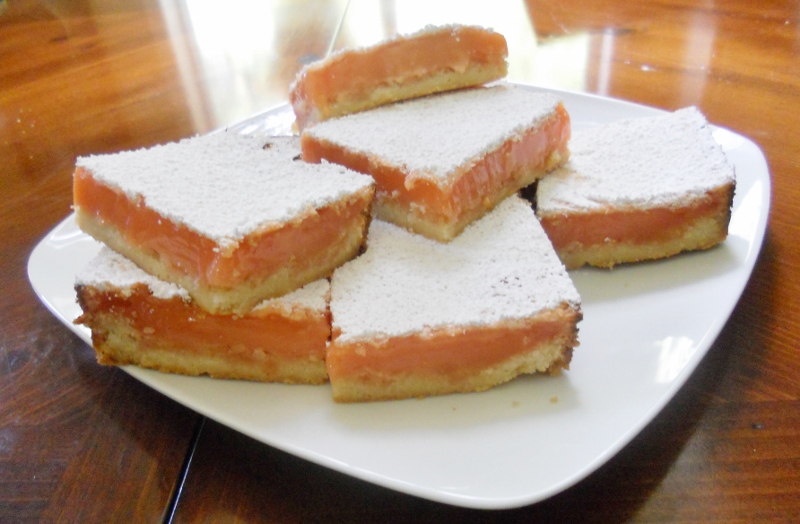 I love a good twist. Whether it's a Cheeto Twist, a movie twist like The Sixth Sense, or as in this case, a lemon twist, I think we can all agree that it's fun to take something classic and put a spin on it in order to make it new again. I mean, how many different flavors of Mountain Dew and Oreos do we have now? So, I realized that lemon bars were something I've only ever seen done one certain way. And if we have this oddball version of lemonade called "pink," then why can't we have pink lemonade bars?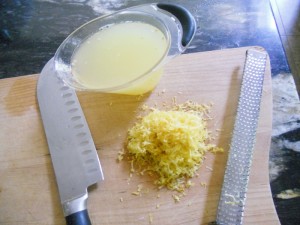 These bars are definitely not a far fetch from the original. They're still the same bars with a shortbread crust and a custard-y lemon filling. All you have to do to complete their metamorphosis is inject them with the red sap from the rare Dragon's Blood tree found on a small group of islands in the Indian Ocean. Juuuuuust kidding. Use grenadine. It's the sweet red syrup, usually made from cherries or pomegranates, that's responsible for giving Shirley Temples that particularly happy color.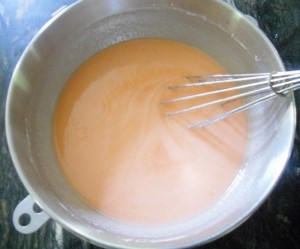 Just like anytime you add something different or unusual to a recipe, you run the risk of it altering the biology of your creation. I found that the grenadine doesn't give the taste of the lemon bars any noticeable change, but I did realize that adding the extra liquid made it trickier to get the filling to set properly. Therefore, I tweaked the recipe just enough to compensate for the grenadine and I was left with perfectly-set, moist, punchy pink lemonade bars.
These would be another great summertime dessert to bring to a party and I think they'd go especially well with my Daisy B. cupcakes. Pink and lemon just seem to go together for me, I guess. Or maybe I just can't resist the happy colors.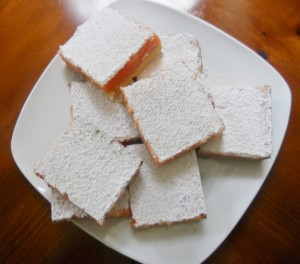 Pink Lemonade Bars
Yield: 20 squares or 40 triangles
Source: adapted from Ina Garten's Lemon Bars
Prep: 1 hour 40 minutes
Crust:
1/2 pound (2 sticks) unsalted butter, at room temperature
1/2 cup granulated sugar
2 cups all-purpose flour
1/4 teaspoon salt
Filling:
4 whole eggs plus 3 egg yolks, at room temperature
3 cups granulated sugar
2 tablespoons grated lemon zest (4 to 6 lemons)
1 cup freshly squeezed lemon juice
1/4 cup grenadine
1 1/4 cups all-purpose flour
Powdered sugar, for dusting
Preheat the oven to 350 degrees F.
For the crust, cream the butter and sugar until light in the bowl of an electric mixer fitted with the paddle attachment. Combine the flour and salt and, with the mixer on low, add to the butter and mix until the dough forms into a ball. Flatten the ball with floured hands and press it into a 9 by 13 by 2-inch baking sheet, building up a 1/2-inch edge on all sides. Chill.
Bake the crust for 15 to 20 minutes, until very lightly browned. Let cool on a wire rack. Leave the oven on.
For the filling, whisk together the eggs and egg yolks, sugar, lemon zest, lemon juice, grenadine, and flour. Pour over the crust and bake for 35 to 40 minutes, until the filling is set. Let cool to room temperature.
Dust with powdered sugar and cut into squares or triangles.