Your typography lesson for the day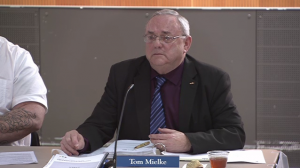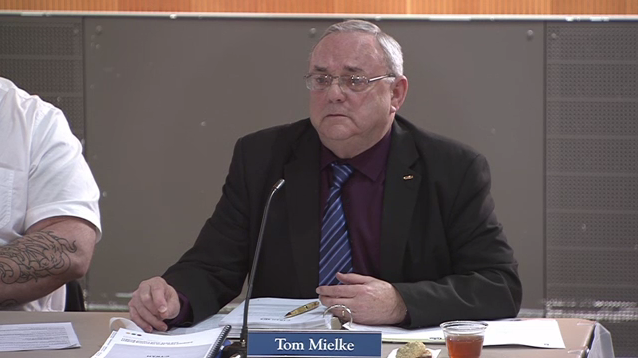 UPDATE: Do you have a favorite font you'd like to see "In God We Trust" in? Submit your examples to me at kaitlin.gillespie@columbian.com by next Friday and I'll blog my favorites.
BREAKING NEWS: We know what font "In God We Trust" will be in when it's posted in the council chambers.
Councilor Tom Mielke announced during board time this week that "Proud past, promising future," the county's motto, is written in Peignot Demi, a French font, and the new addition will match. I kind of adore typography, so I did some research.
According to myfonts.com, the sans-serif font was designed by Ukrainian-French painter A.M. Cassandre in 1937. It is notable, evidently, for using a multi-case design, combining traditional lowercase and small capital characters. According to myfonts.com, it has "almost become a symbol for France and things French."
Let that sink in. Our national motto will be in a font that is a symbol for FRANCE. Mon Dieu.
Other notable uses of the font include the opening title sequence of "The Mary Tyler Moore Show," the cover of the Elton John soundtrack for the 1970 film "Friends," the logo of Igloo Products Corporation (the folks that make the ice chests) and, my favorite, in logos and subtitles on the Jerry Springer Show from 1991 to 1994.
I used myfonts.com to work up what the logo could look like. My favorite, for what it's worth, is the title case.
All caps:

Title case:


All lower case:
By the way, how have we gotten this far together without me referencing "Parks and Recreation," my favorite television comedy of all time? This whole thing reminds me of the episode where Tom and Jerry argue over what font to use for the parks department logo.
"The only good font is the 'Sopranos' one, where the R is a pistol."
[youtube http://www.youtube.com/watch?v=OFDuwguGbAc&w=420&h=315]