Young Democrats back Biden, Long and county independents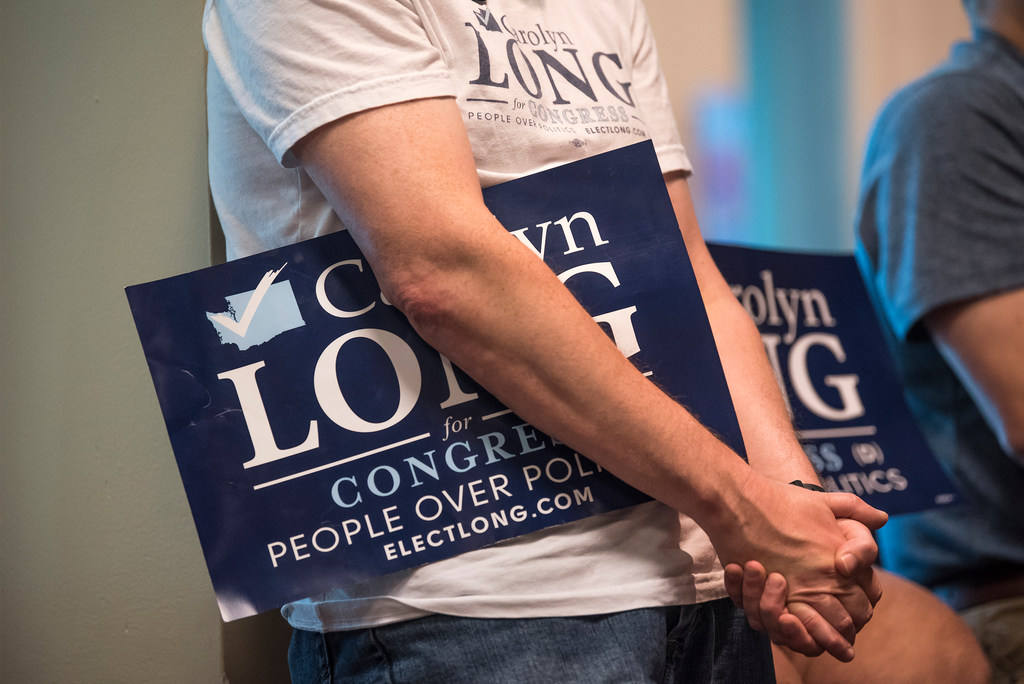 The Young Democrats of Clark County have issued their endorsements for the 2020 election, a list that includes a lot of Democrats and few surprises.
For president, the group is backing former Vice President Joe Biden. For the U.S. Congress, they've endorsed Carolyn Long, a Washington State University Vancouver professor seeking the district's seat for the second time.
The Young Democrats also announced their favored candidates in state legislative races. For the state senate, they support Daniel Smith in the 17th District, Rick Bell in the 18th District and incumbent Annette Cleveland in the 49th District. For the House, the group backs Tanisha Harris in the 17th, Kassandra Bessert and Donna Sinclair in the 18th, and incumbents Sharon Wylie and Monica Stonier in the 49th.
Their countywide endorsements include the list's only non-Democrats. For the Clark County Council, the group is supporting John Blom, the District 3 incumbent and former Republican who left the GOP when he declared his latest campaign last month. He's running without a party affiliation. His challengers include Republican Karen Bowerman, whose husband is the county's party chair, and Democrat Jesse James. The county's Young Democrats group is also backing Matt Little, an Independent and former head of a conservation agency challenging the Republican incumbent in District 4.
Among the statewide races, the Young Democrats are endorsing:
Jay Inslee (Governor)
Hilary Franz (Commissioner of Public Lands)
Gael Tarleton (Secretary of State)
Mike Pellicciotti (Treasurer)
Bob Ferguson (Attorney General)
Mike Kreidler (Insurance Commissioner)