We've found the next level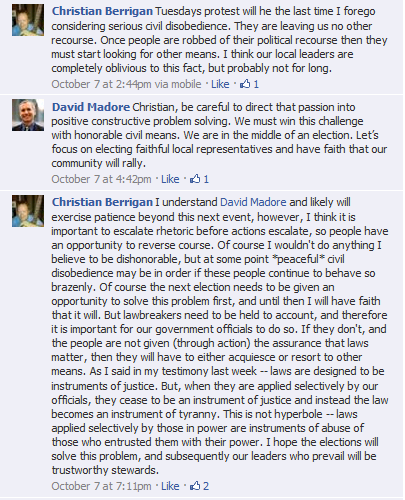 I don't even know what color code we use for this discussion between Christian Berrigan, operations director of the Clark County Republican Party, and Clark County Commissioner David Madore: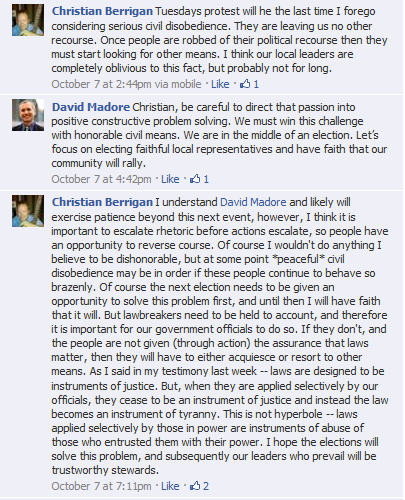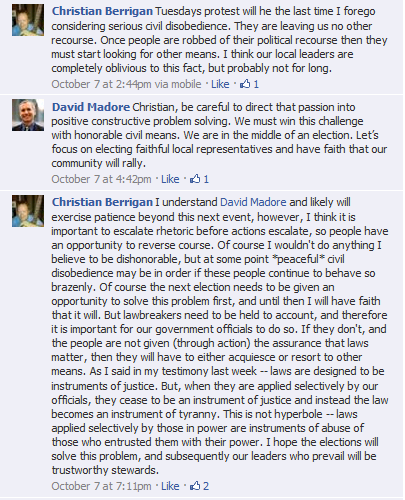 We members of the public meeting audience appreciate the effort to quash that talk, David.
I said a few weeks back I wasn't sure what it would look like if the firestorm of comments continued on Madore's Facebook page. Now, I guess I won't be surprised if we start seeing a police presence at commissioner meetings.
I suppose there is a reason Madore once said: "Once a policy is set, the time to campaign against it is over. As official voice from the county, the time to support that is something I think we all need to get on board, and at least not continue to campaign against it."
And while Madore did say at that time that it would be okay to continue to fight policies on Facebook, maybe he knew it can stir folks up into a fever pitch when you do continue to campaign against a vote.
I guess the only question now, is when are we going to get to the point where Madore doesn't quash this talk? When, as he put it back in 2011,"If we get to the point where we can no longer afford to fight tyranny with our wealth, we will eventually be left with only one option, violence." Here is a link to the comment, also posted as a screenshot below: