WA-3 candidate to speak at rally headlined by Rep. Marjorie Taylor Greene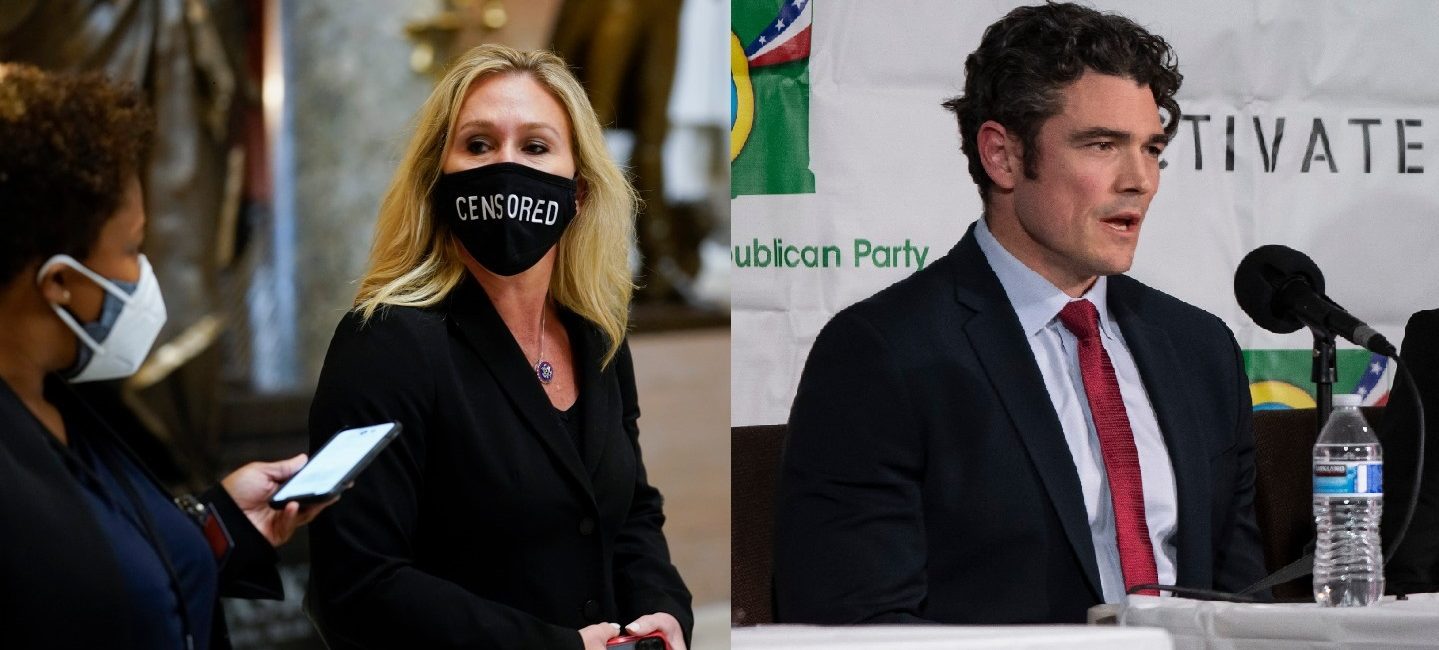 Joe Kent, a Republican running for Southwest Washington's congressional seat, is speaking at a rally this Saturday headlined by Rep. Marjorie Taylor Greene.
Kent is one of a handful of speakers billed on the event's flyer in addition to Greene, a Republican from Georgia. Other guests include former Trump campaign data strategist Matthew Braynard and a candidate challenging moderate GOP Rep. Liz Cheney for her House seat.
The "America First Rally" will be hosted Saturday by the Republican Women of Indian River County, located on the east Florida coast. 
Kent confirmed his attendance at the rally on Thursday, adding that he obtained the invitation through a mutual friend of Greene's.
Nationally, Greene has a reputation as a promoter of far-right conspiracy theories. Among them: that the deadly shootings at Stoneman Douglas High School and Sandy Hook Elementary were false flag operations, that high-ranking Democrats were running a sex-trafficking ring out of a pizza parlor (aka Pizzagate) and that the 2018 California wildfires were caused by a space laser.
I asked Kent if he is a supporter of Greene.
"I am, absolutely," Kent responded. "I really like the way that she is fighting for the America First agenda in Congress."
He likes Greene's energy, he added, as well as her support of a wall on the southern border, her push to reinstate an roll-call vote on the House floor and her introduction of the Fire Fauci Act, aimed at the country's chief medical adviser who became the face of its COVID-19 response.
I asked Kent if Greene's history with conspiracy theories gave him any pause.
"It's all before she was in Congress. I support her record as an elected official," Kent said.
More recently, Greene attracted headlines last week when she proposed an "America First Caucus" that would recognize America's "common respect for uniquely Anglo-Saxon political traditions."
In our conversation, I pointed out to Kent that the caucus and the rally bear the same name, are led by the same person and were announced barely a week apart. Given those connections, is the America First Caucus something he'd support should he win election next year?
"No one's talked to me about any kind of caucus," Kent said.
"I support the America First agenda, that means many things to different people," he continued. "I've heard of the caucus, but nobody's asked me to be part of it."
Braynard, who's now working as a staff advisor to the Kent campaign, said Kent decided to attend the rally in part because he was already in Florida taking other meetings. The campaign isn't ready to talk about it just yet, Braynard said, but they'll be "making some announcements shortly."
I asked Kent directly whether he's in Florida seeking Donald Trump's endorsement. According to the candidate, there's not currently any meetings with the former president on the schedule.
"I'm an America First Republican, so I'm always seeking an endorsement from Donald Trump," Kent said. "If opportunity presents itself to go give him my pitch, I will definitely go get it."