Trump calls out Herrera Beutler by name in CPAC speech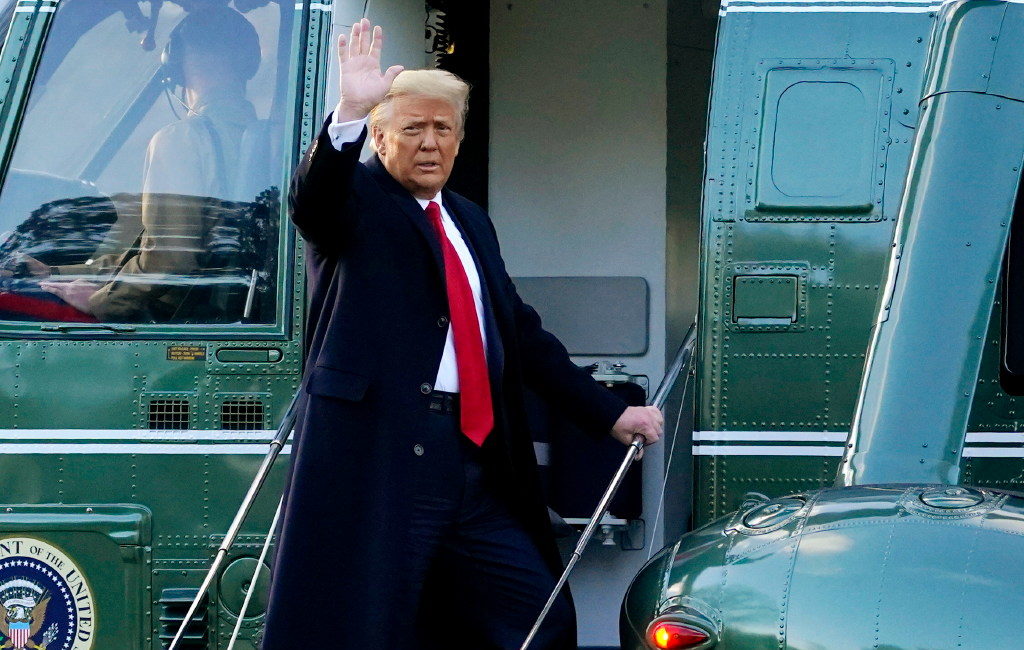 Republicans' ire with Rep. Jaime Herrera Beutler apparently goes all the way to the top, at least in the faction of the party that remains aligned with former President Donald Trump.
In his speech at the Conservative Political Action Conference on Sunday, Trump called out Herrera Beutler by name, along with the other Republican members of Congress who voted for Trump's second impeachment.
Trump — who no longer holds any formal power within the Republican party but is widely regarded as its most influential kingmaker — said:
"Now more than ever is the time for tough strong and energetic Republican leaders who have spines of steel. We need strong leadership. We cannot have leaders who show more passion for condemning their fellow Americans than they have ever shown for standing up to Democrats, the media, and the radicals who want to turn America into a socialist country. Instead of attacking me and more importantly the voters of our movement, top establishment Republicans in Washington should be spending their energy in opposing Biden, Pelosi, Schumer, and the Democrats….

"The Democrats don't have grandstanders like Mitt Romney, little Ben Sasse, Richard Burr, Bill Cassidy, Susan Collins, Lisa Murkowski, Pat Toomey, and in the House, Tom Rice, South Carolina, Adam Kinzinger, Dan Newhouse, Anthony Gonzalez. That's another beauty. Fred Upton, Jaime Herrera Beutler, Peter Meyer, John Katko, David Valadao. And of course the warmonger, a person that loves seeing our troops fighting, Liz Cheney. How about that? The good news is in her state, she's been censured, and in her state, her poll numbers have dropped faster than any human being I've ever seen. So hopefully they'll get rid of her with the next election. Get rid of them all."
Cheney was formally censured by the Wyoming GOP. While Herrera Beutler hasn't faced a comparable backlash from the Washington State Republican Party, local party organizations within her district have condemned her over impeachment. Following a vote of precinct committee officers, the Clark County Republican Party decided last week to withhold support and funds in all of her future campaigns unless the six-term congresswoman agrees to address the group in person to explain herself. The Cowlitz County Republican Party called for her resignation.
Herrera Beutler voted to impeach Trump over his role in inciting the Jan. 6 assault on the Capitol. She was one of 10 Republicans in the House to cross the aisle.
"The President of the United States incited a riot aiming to halt the peaceful transfer of power from one administration to the next. That riot led to five deaths. People everywhere watched in disbelief as the center of American democracy was assaulted," Herrera Beutler wrote in a statement announcing her decision.
"I'm not afraid of losing my job, but I am afraid that my country will fail."