There's no place like Clark County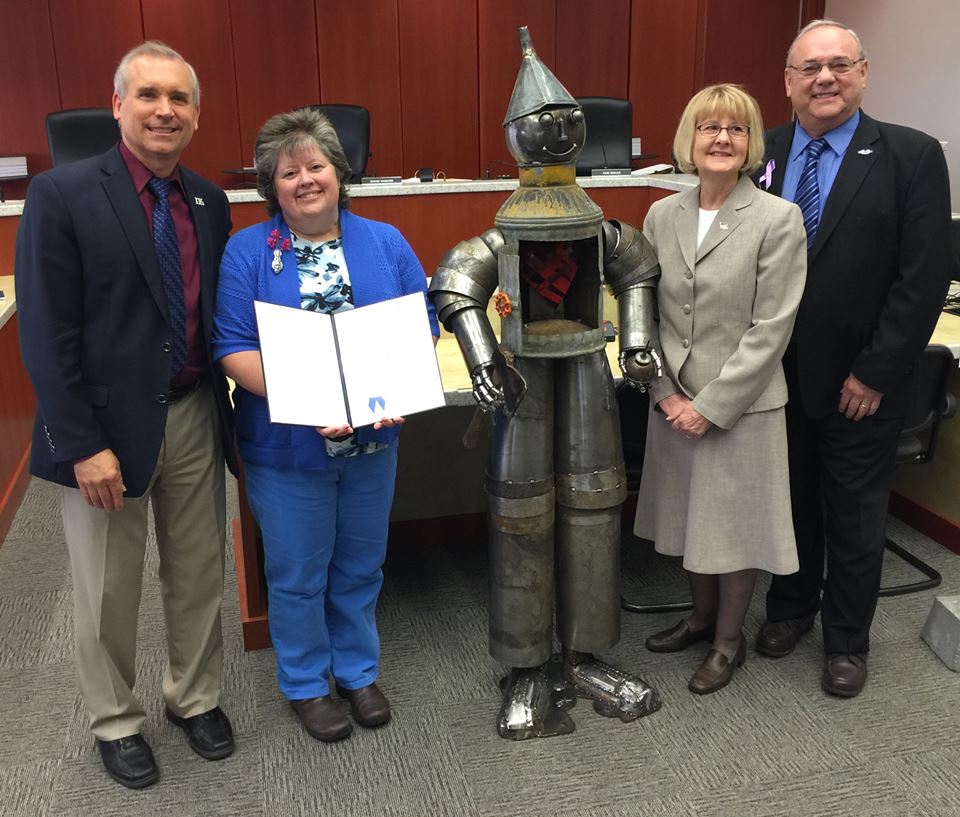 The Clark County council is not one to miss a photo op, but Tuesday's was, perhaps, my favorite.
The council proclaimed June 22 to 28 Recycled Arts Week in Clark County, leading up to the Recycled Arts Festival on June 27 and 28. The festival, which according to the proclamation is the Vancouver Downtown Association's "Favorite Downtown Event," celebrates its tenth anniversary this year. The traditional gift for a tenth anniversary is tin, so at its meeting, the council welcomed the Tin Man.
Here's where this gets really cool. The organizers behind the festival asked artists to create hearts for the Tin Man. The hearts will be displayed all weekend, and visitors will be able to vote for their favorite. At the end of the festival, the hearts will be given to the American Heart Association, which can then auction them off to raise funds.
Here's the important question: which councilor is Dorothy, the Scarecrow and the Cowardly Lion?
The festival runs from 9 a.m. to 6 p.m. Saturday and Sunday in Esther Short Park. There is no cost for admission.