Service announcement: comments lost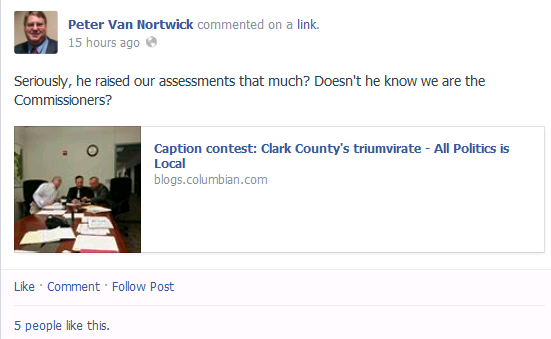 Several user comments were purged from the All Politics is Local blog over the past 24 hours.
The best explanation I can give is that Facebook changed something and we had to work around it.
We are very sorry for the deleted comments. None of them were removed by any of our staff for any particular reason. Rather they were all purged in one big batch.
We believe this issue has been fixed moving forward.
The biggest loss was likely on the caption contest post. We had maybe a dozen good entries in when the comments were deleted.
However, those lost comments still exist on your Facebook wall. For example: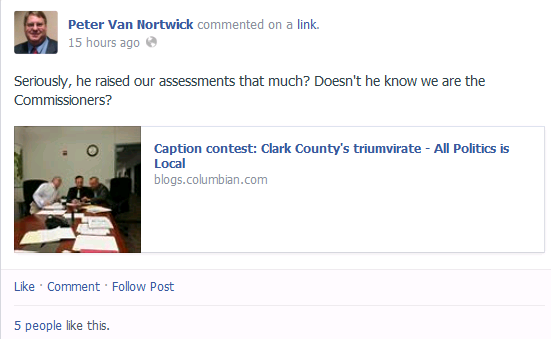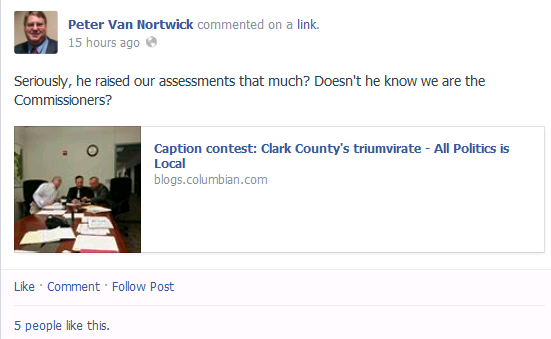 If your comment was deleted, we encourage you to repost it.
Again, sorry for the technical difficulties.
If you have any questions or concerns, go ahead and post them in the comments. It will help us test out the fix!
And, as always, thank you for reading.