Sen. Rivers uses R-word slur in public hearing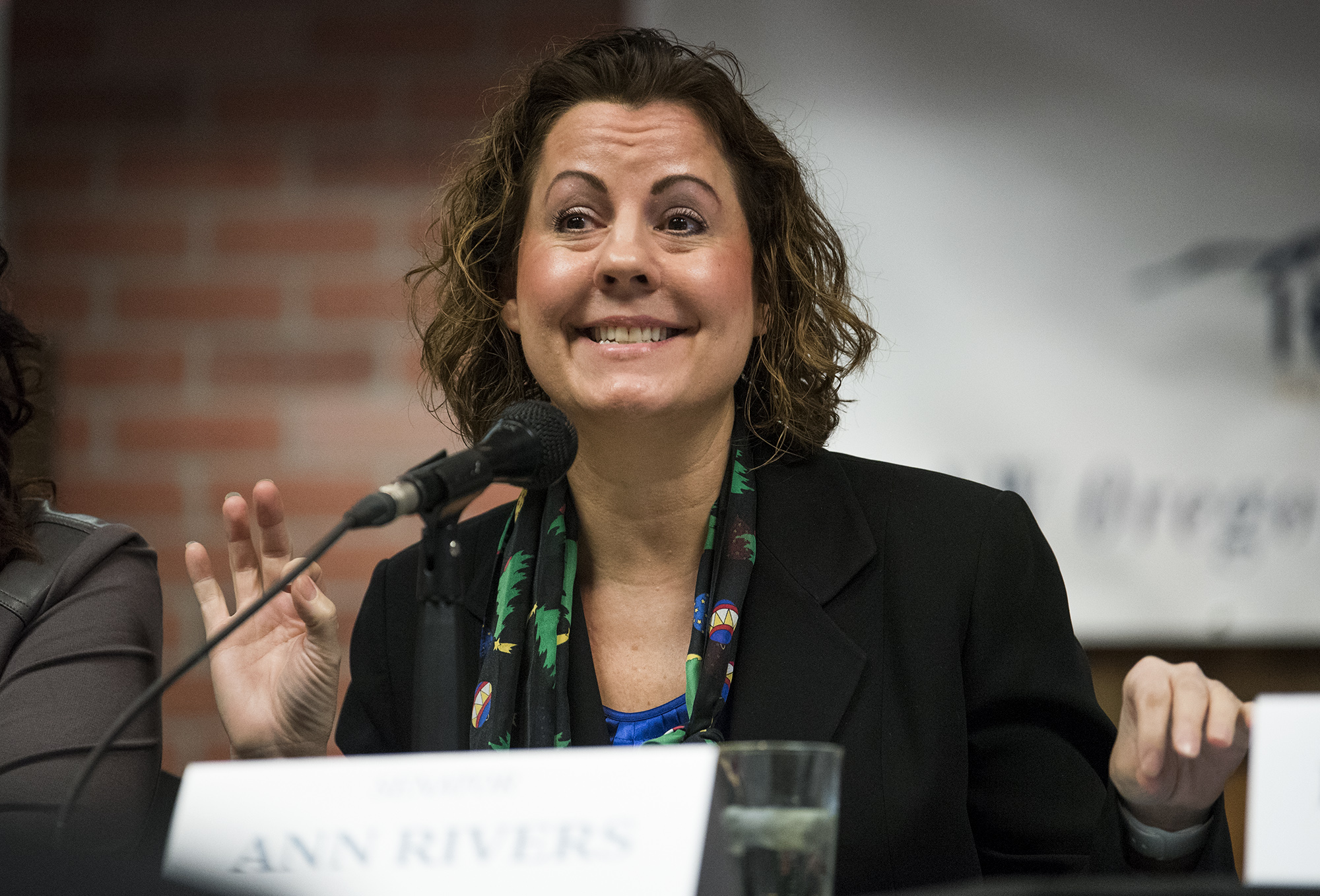 Sen. Ann Rivers, R-La Center, used a slur that denigrates people with mental disabilities during a public hearing in the Senate Health and Long Term Care Committee on Wednesday.
"There's no way that foundational health doesn't get funded this year, so we would have to be retarded or idiots or something if we didn't fund that," Rivers said in her opening comments at the hearing.
Rivers serves as the Washington Senate Republicans Caucus Chair, in addition to her role on the health committee.
The hearing was to consider House Bill 1152, which would create comprehensive public health districts led by local officers to help coordinate services in a given region. The bill passed the House 56 to 41 on March 8 and was referred to the Senate committee. Rep. Monica Stonier, D-Vancouver, was among the bill's original cosponsors.
Later in the hearing, Rivers went on to say that she didn't support the legislation.
"We are going to be allocating dollars in a way that actually takes away from the core mission of what the boots on the ground are doing, like examining septic systems and going into restaurants. So it's not like we're giving more money to foundational public health," Rivers said.
The word used by Rivers is widely regarded as a derogatory slur. Special Olympics, a nonprofit that organizes athletic events for people with disabilities and often advocates for disability rights, states:
"The R-word is a form of hate speech that stands for "retard," "retarded," or other offensive words ending in "-tard." While "mental retardation" was originally introduced as a medical term in 1961 for people with intellectual disabilities, in the decades since, the R-word has become an insult used all too commonly in everyday language. Those who use the R-word often do so with little regard for the pain it causes people with intellectual disabilities—and the exclusion it perpetuates in our society."

"…Spreading the R-word continues to hurt people with intellectual disabilities — and whether intended or not, is a form of bullying. Using the R-word is the same as using any slur against a minority group. Eliminating this word is a step toward respect for all."
I reached out to Rivers for comment later Wednesday afternoon. She responded immediately: 
"Even though I used those words to refer to members of the legislature, and no one else, I immediately regretted that I didn't find a better way to express myself about a subject that is very important to me. I am deeply sorry and sincerely hope that anyone who was offended will forgive me," Rivers said.