Save the drama for your mama, Clark County
That's it, everyone. The best campaign ad of the 2015 political circus — uhh, I mean, cycle — is here.
The Clark County Democrats shared this gem on their Facebook page earlier this week, and for some reason, I find it absolutely hilarious.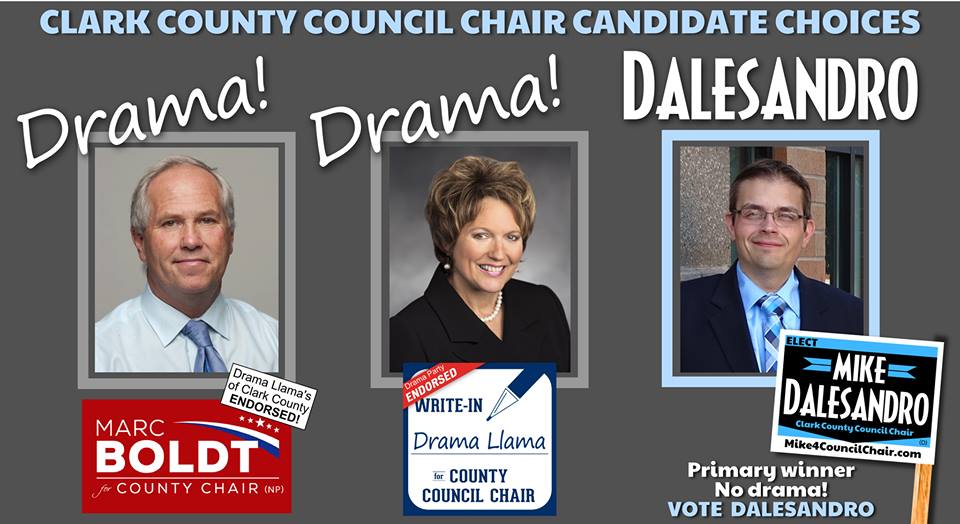 Drama llamas? Drama party? What is this? Posters for your student body president election, complete with a misplaced apostrophe? What's next, a Mean Girls reference?
Actually, that would be amazing so here's one for you already.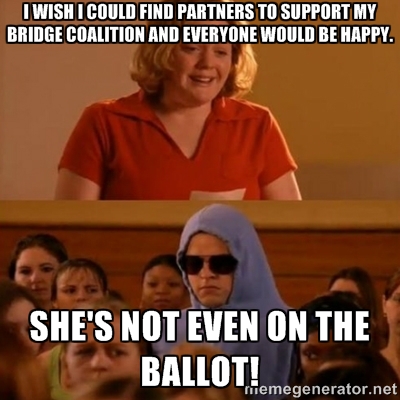 Look, the point the Democrats are trying to make about Democratic county chair candidate Mike Dalesandro being a fresh face in county politics isn't necessarily a bad one.
The write-in candidate Rep. Liz Pike, R-Camas, will always be inextricably tied to Republican Councilor David Madore. Marc Boldt, a former Republican commissioner running with no party preference, seems to be the main target of the pro-Pike campaign, and his ongoing feud with the Clark County Republican Party has been the elephant in the room—pun absolutely intended—for months.
But if your idea of talking up your candidate as being best suited for the job is that he's not a "drama llama?" I feel like there are better things to highlight. Just another chapter in this already bizarre race for Clark County council chair.