Ridgefield recognizes June 2021 as its first-ever Pride Month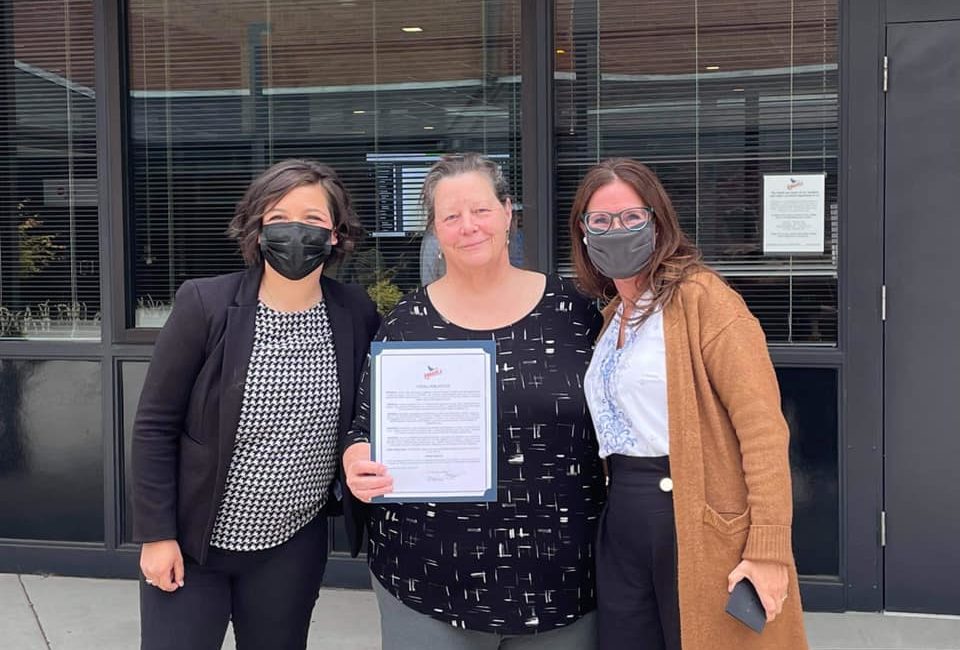 A group of local activists successfully petitioned Ridgefield to adopt its first-ever Pride Month proclamation on Thursday, making Ridgefield the third municipality in Clark County to acknowledge the month's significance for lesbian, gay, bisexual, transgender and queer people.
The effort was launched by members of the online Ridgefield Community Group, led by Kathleen Huber, Jill Karmy and Abigayle Coleman. Coleman celebrated the victory in a video posted on Facebook following the meeting.
"Growing up here in Ridgefield, I — oh God," she paused, choking up. "I didn't feel like I belonged. I felt like a really, really big outsider. And for the first time — I want to say ever, ever since I've been here — I finally feel like I belong. And I know for some people, they may not understand why something as small as a proclamation can do that for somebody, but it does.
"If you were left out of the loop of society for so long, and you finally get told 'Hey, you're welcome, you're welcome here'? It's very emotional," Coleman said.
I reached out to Coleman asking for more details about how the effort started. She explained that in May, Huber had approached the Ridgefield Community Group asking if they had any plans to celebrate Pride Month. Huber then sent the city of Ridgefield a letter asking for a Pride Month proclamation, which was denied because the city didn't have a formal process in place for written proclamation requests, Coleman said.
The same day Ridgefield issued its denial, Karmy posted a petition on Change.org. The group took it up with the city council at its May 27 meeting and was denied again, on the grounds that only organizations (not individuals) could request official proclamations.
Karmy sent me an email explaining what happened next:
"Within hours of the May 27th meeting, and feeling a bit dejected, I was contacted by Jasmine (Tolbert), President of NAACP Vancouver, who offered to be the requesting organization," Karmy wrote. "They wrote a brilliant letter to Ridgefield and sent that on May 31st. Then PFLAG sent a letter. And then Unite Ridgefield, a high school social justice group, sent a letter. By the time the June 10th city council meeting came around, we had these three organizations on board, along with over 800 signatures on the online petition."
Across Clark County, municipalities vary in how or if they acknowledged LGBTQ pride this year. The Clark County Council did not; neither did city councils in Battle Ground, La Center, Washougal or Yacolt. 
The Vancouver city council issued a Pride Month proclamation at its June 7 meeting. Camas is scheduled to follow suit at its June 14 meeting, according to the meeting's public agenda.
June is widely recognized as Pride Month for LGBTQ people, a tradition that traces back to the Stonewall Riots in June 1969.