Revising the history of the Benton hire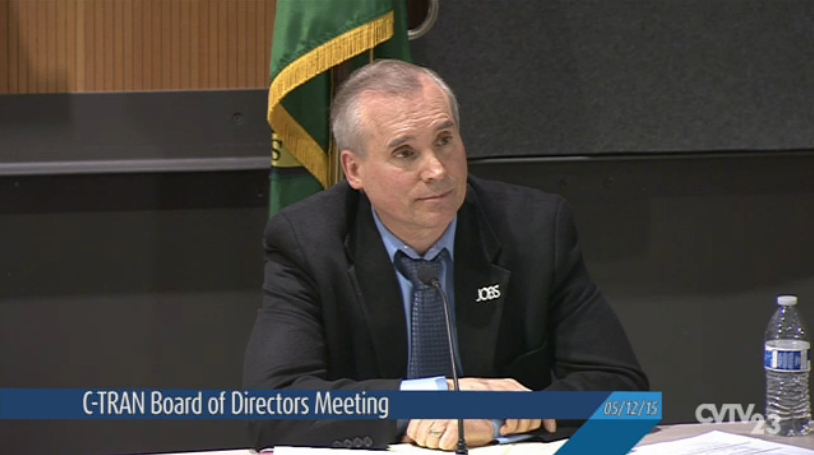 Councilor David Madore has spent a great deal of time in recent weeks at attempting to revise the history surrounding the now infamous hiring of Don Benton to lead the county's Environmental Services Department.
Longtime readers of The Columbian need not be reminded of the facts. Madore and Councilor Tom Mielke tapped Benton for the seat nearly three years ago, directing then County Administrator Bill Barron to begin the hiring process out of a need to hire quickly due to pending building season.
Most recently, however, Madore claimed that Benton was discriminated against in that hiring process, which was pretty surreal to sit through when it happened during board time on Wednesday.
"First of all, what happened back in the hiring of the previous Department of Environmental Services is that instead of equal opportunity being offered to all candidates, one candidate was excluded, Mr. Benton, from applying with anyone else," Madore said. "That was discrimination."
Here's your friendly reminder that the county paid a $250,000 settlement plus attorney's fees with Anita Largent, who served as the interim environmental services director, after she sued the county alleging unlawful hiring practices and discrimination.
He's also claimed there was a "glaring" error in the transcript made of that meeting.
And as it turns out, he's right about that. Acting County Manager Mark McCauley confirmed on Friday that there is a location in the transcription where Madore is reported as saying "OK," when it was actually Mielke responding to Barron asking if he should just "start (Benton) through the process" of hiring him.
"This recording verifies that I objected to our administrator's prejudice that discriminated against one candidate who should have had the same opportunity to be interviewed like everyone else," Madore said.
There was, of course, no mention of the effusive praise Madore had for Benton throughout that meeting, which makes it clear the Republican councilor had no objections to the hiring.
Madore asked that that transcript be revised to reflect the error. As it should be, McCauley said, but he added that the county's planning to take it a step further: to actually re-hire Rider & Associates, Inc., to transcribe the entire meeting, complete with time stamps where hiring Benton is discussed on the recording.
That way, he said, the county will have a "complete and accurate record."
"David Madore's into transparency, right?" McCauley said. "What could be more transparent? All the people out there who want to know the truth can find it."
McCauley, who is clearly growing sicker of Madore with each passing day, also had strong words for the councilor in an email exchange the two had over the matter. Madore posted the exchange on his Facebook page – which McCauley expected, telling Madore "I hope to see this conversation on your Facebook page soon."
"I'm sure you understand the Pandora's box story," McCauley told Madore in an email, hinting at the decision to revisit the transcript. "Your digging through the transcript looking for tidbits to support your case has stimulated a response. Hunker down, Sir."
You can listen to the full audio recording yourself already in the May 1, 2013 entry of clark.wa.gov/the-grid.