Pot shop violating moratorium qualifies for fee waiver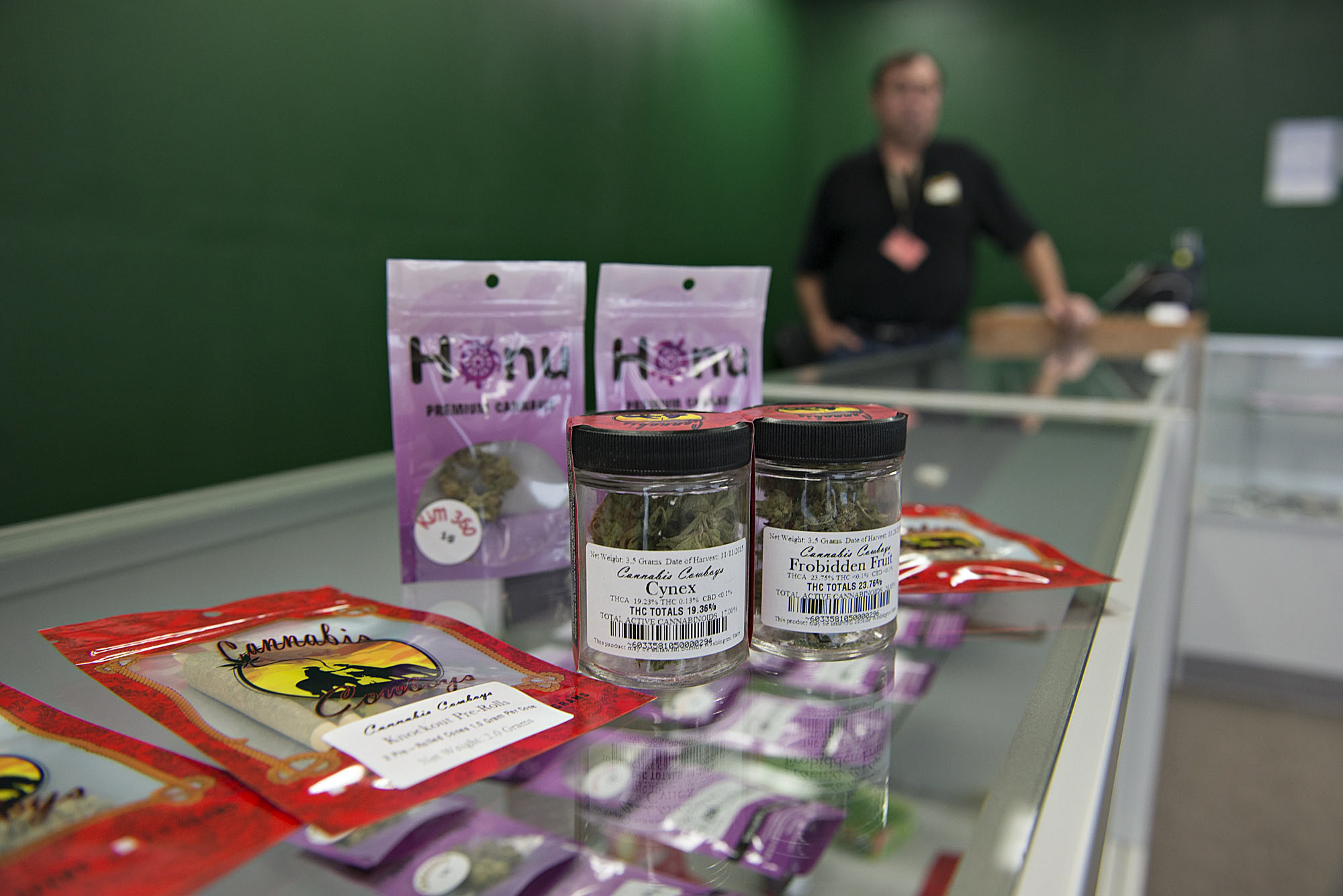 Not only did John Larson, the man behind Sticky's Pot Shop in Hazel Dell, manage to acquire a certificate of occupancy for his business despite a moratorium on marijuana retailers, he did it all without having to pay application fees.
The 68-year-old pot shop owner qualified for $2,046 in waived application fees under Clark County's fee waiver program, which removes traffic impact fees and application fees for new businesses in unincorporated areas. Full credit goes to Michele Wollert, a Vancouver resident, for suggesting to me to look into whether Sticky's qualified for the program.
On the county's database of businesses that have qualified for the program, Sticky's, going under the name of Emerald Enterprises, is supposed to add six jobs and make about $150,000 in sales each year. So far, 322 businesses have qualified for fee waivers since the program launched in 2013.
If you're experiencing a little déjà vu, that's because this isn't the only time the legitimacy of a business receiving fee waivers was called into question. There was some question back in 2014 about whether two massage parlors that received waivers were operating illicit businesses. Wollert was actually the same one to bring that issue to light back then, too.
This has to be infuriating for Councilor David Madore, the fee waiver's biggest cheer leader. Madore, along with Councilor Tom Mielke, approved the marijuana moratorium back in 2014 and has continued to defend it since when it's been questioned. He was actually the one who brought this shop up in board time on Wednesday in the first place, emphasizing that Larson was violating county code. Awkward.
Larson's foray into the marijuana industry is likely to be short lived, unless Clark County considers repealing its marijuana moratorium. Code Enforcement Manager Paul Scarpelli said Thursday that code enforcement will likely be at Sticky's early next week to issue the store a notice to vacate within 10 days. If they don't, Scarpelli said the county will be taking the matter into its own hands.
But Larson doesn't plan to go down without fighting the moratorium.
"The use of the building code to enforce moral values is a gross abuse of the intent of the building code," he said Thursday. "The building code and the associated permitting process should not be usurped by those who would use it as a tool to allow the government to interfere with citizens' rights to operate a private business on private property and impose their moral values upon others in violation of state law."