On running as 'the Republican candidate' in a nonpartisan race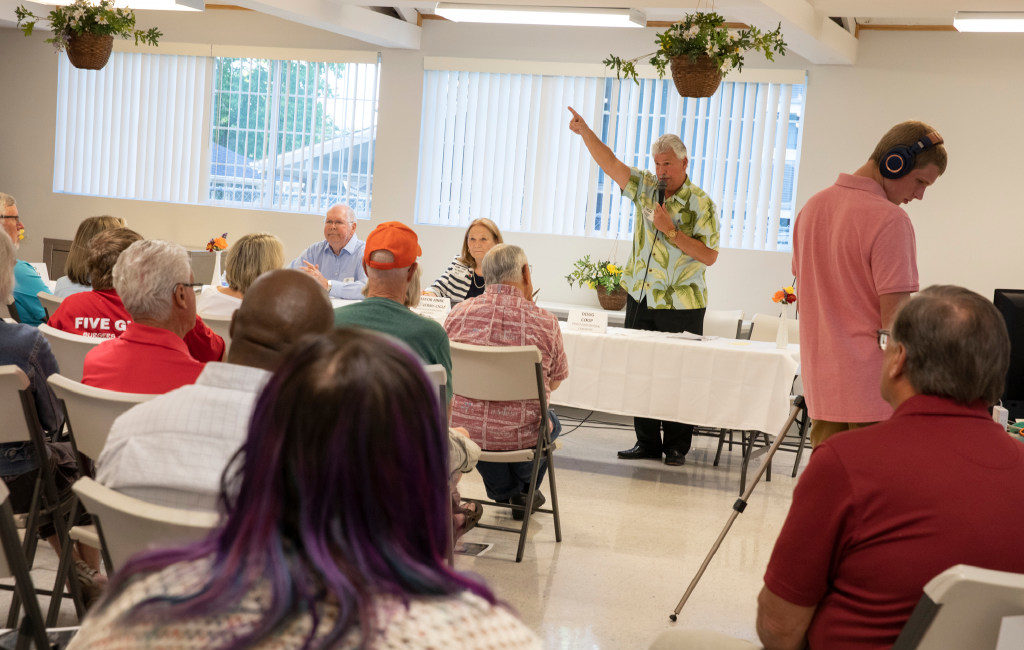 The mayor of Vancouver isn't a partisan position. But one candidate in the running is putting his own partisan affiliation front and center, to the point where it's the first sentence on the homepage of his campaign website. 
"I am the Republican candidate running for the office of Mayor for the City of Vancouver," Doug Coop declares.
In Washington state, city and town-wide races are expressly nonpartisan, so Coop's party affiliation won't appear next to his name on the Aug. 3 ballot regardless. I shot him an email Thursday asking about his reasoning for using a party label for an election that won't distinguish between R's, D's or anything in between.
"Because it identifies my value system," Coop responded. "I am constantly asked what party I align with, so I just put it out there."
He added that a voter once asked him whether he identified as "'a Democrat or a Republican, one of these is destroying our country.'"
 "Values you align with are important to people and there are distinct differences these days," Coop concluded.
Coop isn't not the only candidate with a strong party affiliation running for the office. Earl Bowerman, the other challenger for mayor, served as chair of the Clark County Republican Party until last year. Bowerman's GOP predecessor, David Gellatly, is also running for an open city council seat. But Coop is the only one unambiguously highlighting that affiliation as a candidate, with deliberate branding that paints him as a Republican (Bowerman's website vaguely mentions his history as "chair of his Clark County political party," but doesn't mention which party. The issues he highlights — supporting police, eliminating homeless encampments, banning new taxes and "Vancouver must not become Portland!" — are nonetheless common talking points on the right.)
According to the Revised Code of Washington, all primary races for city or town-wide positions should be nonpartisan. Elections for school superintendents, judges, and leaders of most special districts should also "be nonpartisan and the candidates therefore shall be nominated and elected as such," RCW 29A.52.231 states. 
Traditionally, political wisdom dictated that partisanship doesn't play much of a role in local elections (voters care more about filling potholes, as the adage goes, than about the political affiliation of the person who fills them.) But a 2019 study published in the Annual Review of Political Science indicated that those historical norms are changing in the modern era of politics, with voters increasingly using partisan benchmarks to measure their ideological alignment with would-be mayors and councilors. 
"In recent years, a growing battery of evidence has shown that ideology and partisanship matter in local elections," writes Christopher Warshaw, associate professor of political science at George Washington University. 
"Due to the growing ideological divergence between Democrats and Republicans, Democratic elected officials increasingly take more liberal positions, and enact more liberal policies, than Republican ones. As a result, despite the multitude of constraints on local governments, local policies in the modern era tend to largely reflect the partisan and ideological composition of their electorates."