No politician? No problem – the empty chair town hall trend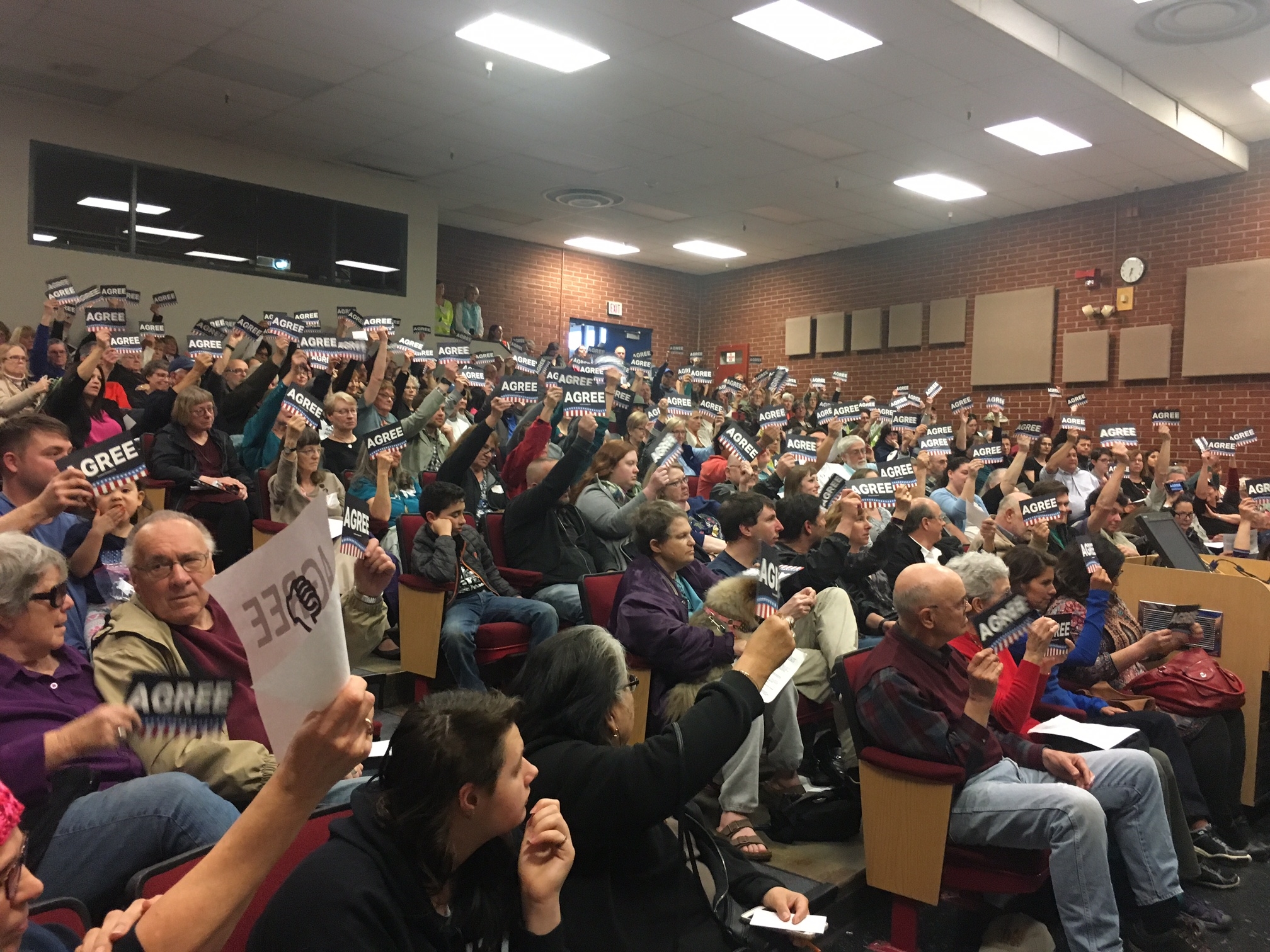 Since the start of the year, progressive groups have taken a page from Republicans who once showed up in full force at town halls held by Democrats to voice their opposition, usually quite loudly.
Republicans have reacted to the town hall barrages by adopting a range of strategies, including simply skipping town halls to holding telephone town halls.
But in an effort to fight back, liberal-leaning groups have started a new trend: the empty chair town hall. From Sen. Marco Rubio, R-Florida, to U.S. Rep. Jaime Herrera Beutler, R-Camas, groups are inviting their member of Congress to a town hall and when they don't show up they hold the town hall anyway, directing their comments to an empty chair on stage.
Last week, there was an overflow crowd at the empty chair town hall event for Herrera Beutler.
Locals rose to ask their questions on health care, to immigration to foreign affairs to the empty chair.
Here's a couple of their questions and comments from the event:
"How do you propose to represent the people who vote for you if you do not face them and listen to them?"
"As the House considers repealing the Affordable Care Act, will there be an amendment in the legislation to allow for negotiation of drug prices for current and future Medicare recipients? If your answer is no, please explain in detail "why not"?  Thank you."
"What is your view on Dodd Frank? Since it was instituted to rein in banking practices, now Republicans are attempting to dismantle it, leaving more fraud to occur in the banking industry."
"How are you making Southwest Washington safe for immigrant families?"