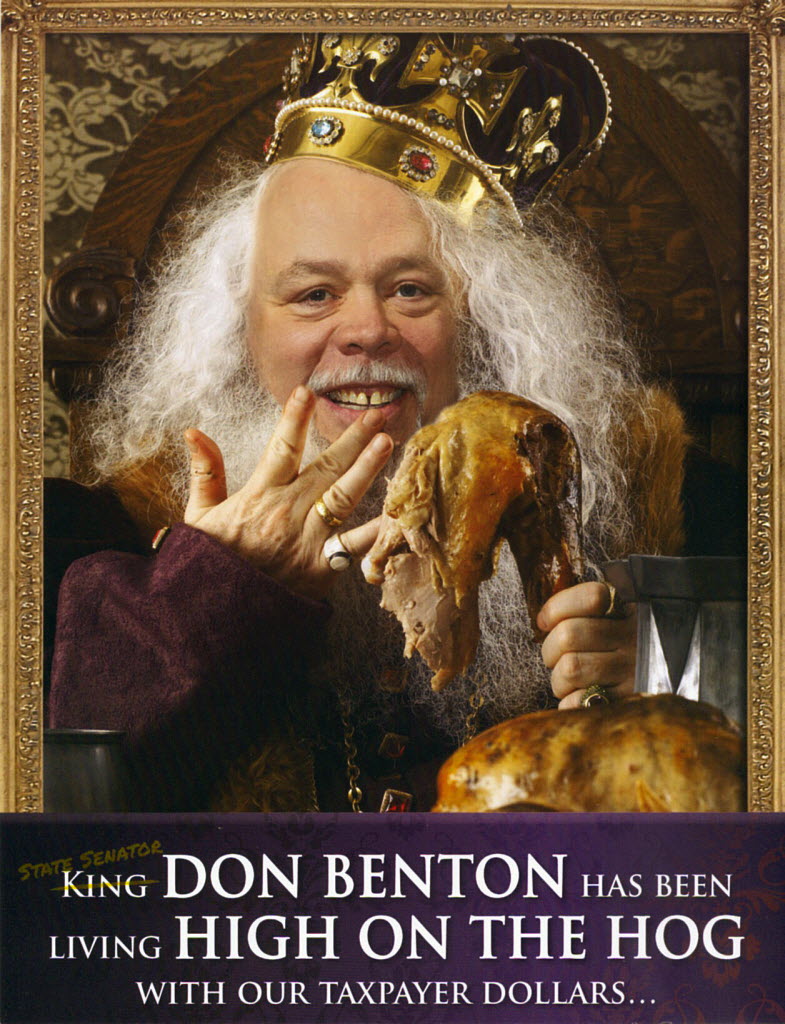 Nearly every week, the nation gets to know Clark County's very own Don Benton a little bit more.
The former Washington state lawmaker continues to make national headlines.
This week, Democratic Sen. Tammy Duckworth, of Illinois, who happens to be an Iraq war veteran, took some time to talk about Benton's appointment to oversee the draft  during a press conference.
Duckworth takes issues with President Donald Trump's claims of draining the swamp and accuses him of filling posts with unqualified, incompetent or extreme candidates. But among all of those hires, she said, Benton stands out.
He has no military service, she points out. The first person ever to oversee the selective services without military experience. He's made misogynistic and rude comments to women. He was supposed to serve in the EPA, she said, but was too extreme for Scott Pruitt.
His only qualification for the post, she said, is that he served as the Washington state chairman for the Trump campaign and shared a Filet-O-Fish with the president.
Sharing a sandwich with the president is not a qualification.
Having Benton in charge of deciding which of the nation's children are sent to war, Duckworth continued, is offensive and insulting to the men and women who wear the uniform of this country.
Scroll to about 24:50 on the video to hear Duckworth's comments.
https://www.youtube.com/watch?v=I_V_uGiJ5NA&feature=youtu.be