Miracle Whip or mayo for Vancouver City Council?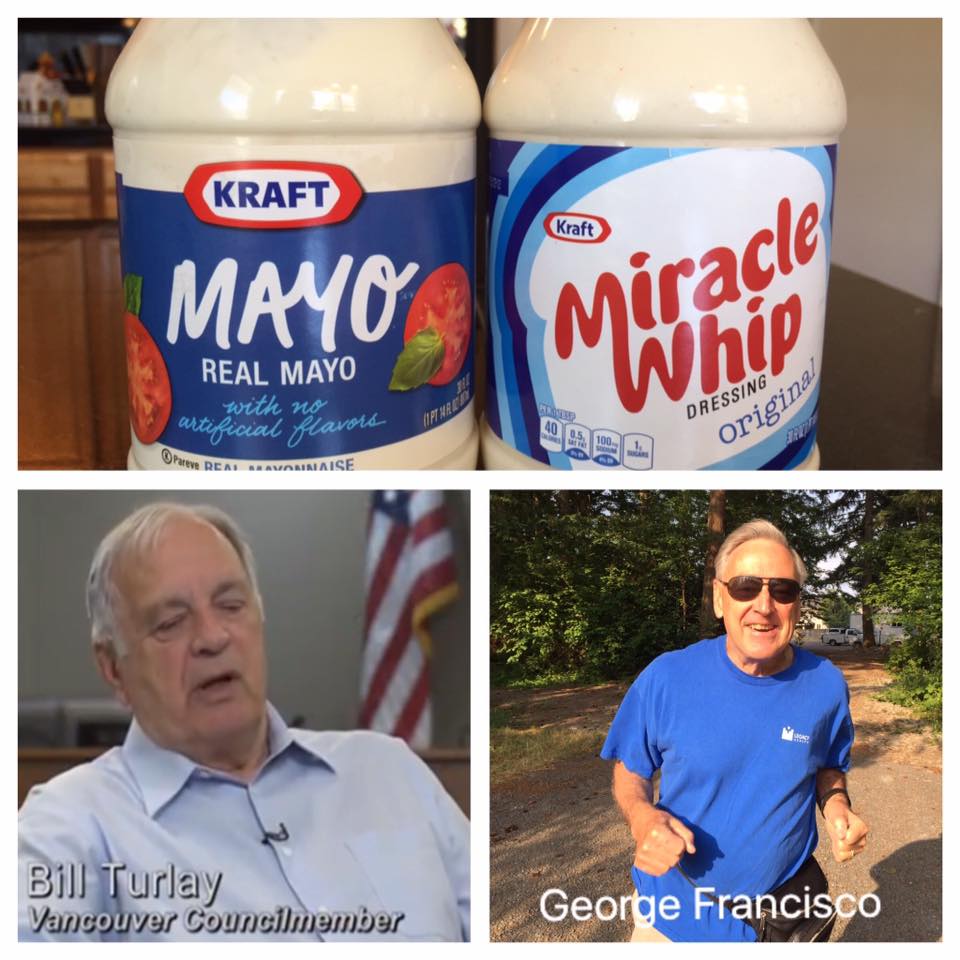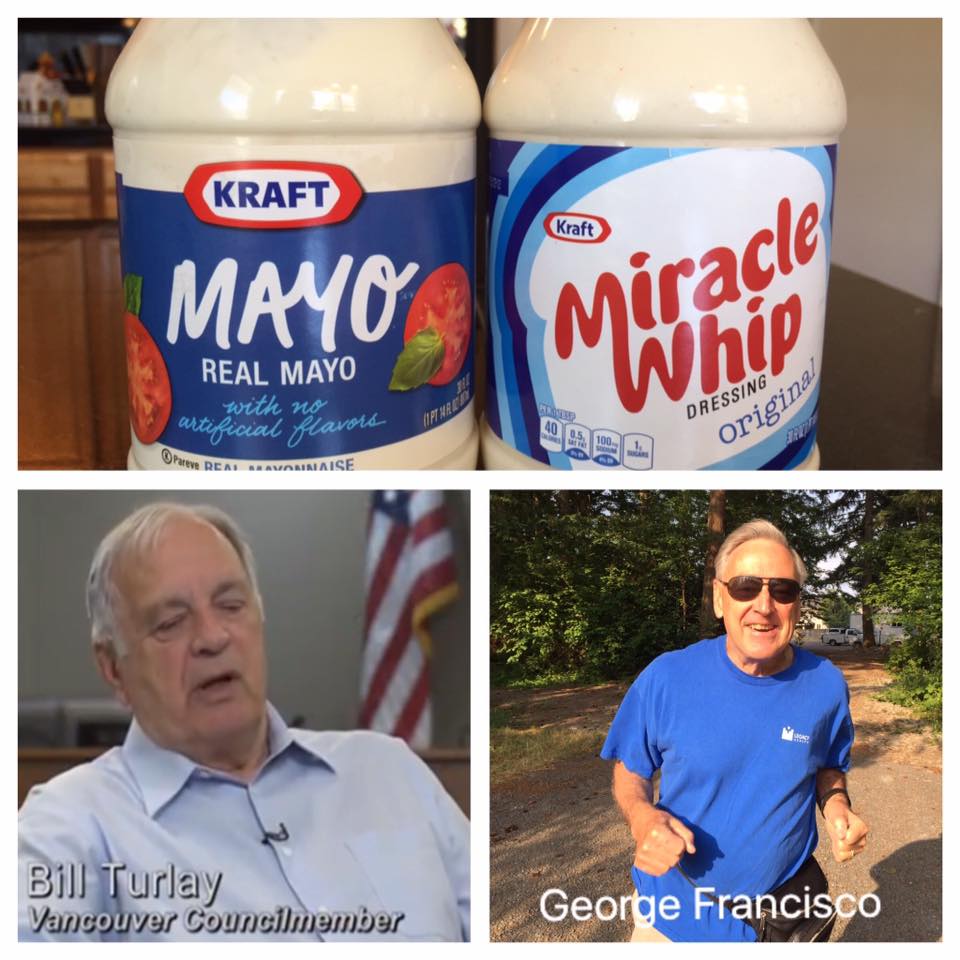 In a Facebook post Wednesday, Vancouver City Council candidate George Francisco says his race for position 6 against incumbent Bill Turlay "may seem like it is between mayo and Miracle Whip."
"However," Francisco writes, "what sets me apart from my opponent is that I have ENERGY and VISION. See the real difference!"
Francisco, 74, posted a photo of a jar of Kraft Real Mayo ("with no artificial flavors") to the left of a jar of Kraft Miracle Whip original dressing. Below the condiments is an unflattering photo of a sleepy-looking Turlay, 79, at a city council meeting. Next to that is a photo of a smiling Francisco jogging down the street in a T-shirt and sunglasses.
This post triggered a raging debate in our newsroom. We have so many questions.
Which sandwich spread is Francisco implying is more preferable? The full-fat, yet all-natural mayo, a condiment that's been used since the mid-1700s? Or the low-calorie, low-fat Miracle Whip "original dressing," developed in 1933 as a cheaper alternative to mayonnaise?
Does he identify with the real deal or the knockoff?
Both jars in the photo are made by Kraft Foods, which is where Francisco happened to work for several years. So the brand name offers no clue.
Neither do the slogans Miracle Whip has used over the years: "We're not for everyone." "Keep your mouth open." "A little loud, a little tangy."
What's most puzzling is why Francisco would choose a bland condiment, of all things, to compare himself to. At least go with something like mustard: yellow versus Dijon, perhaps. Or how about cheese: an aged cheddar versus Cheez Whiz? (Also made by Kraft, incidentally.)
Whatever you choose, it's time for a sammich. Fill out your ballots and send them in!