Look before you 'lectioneer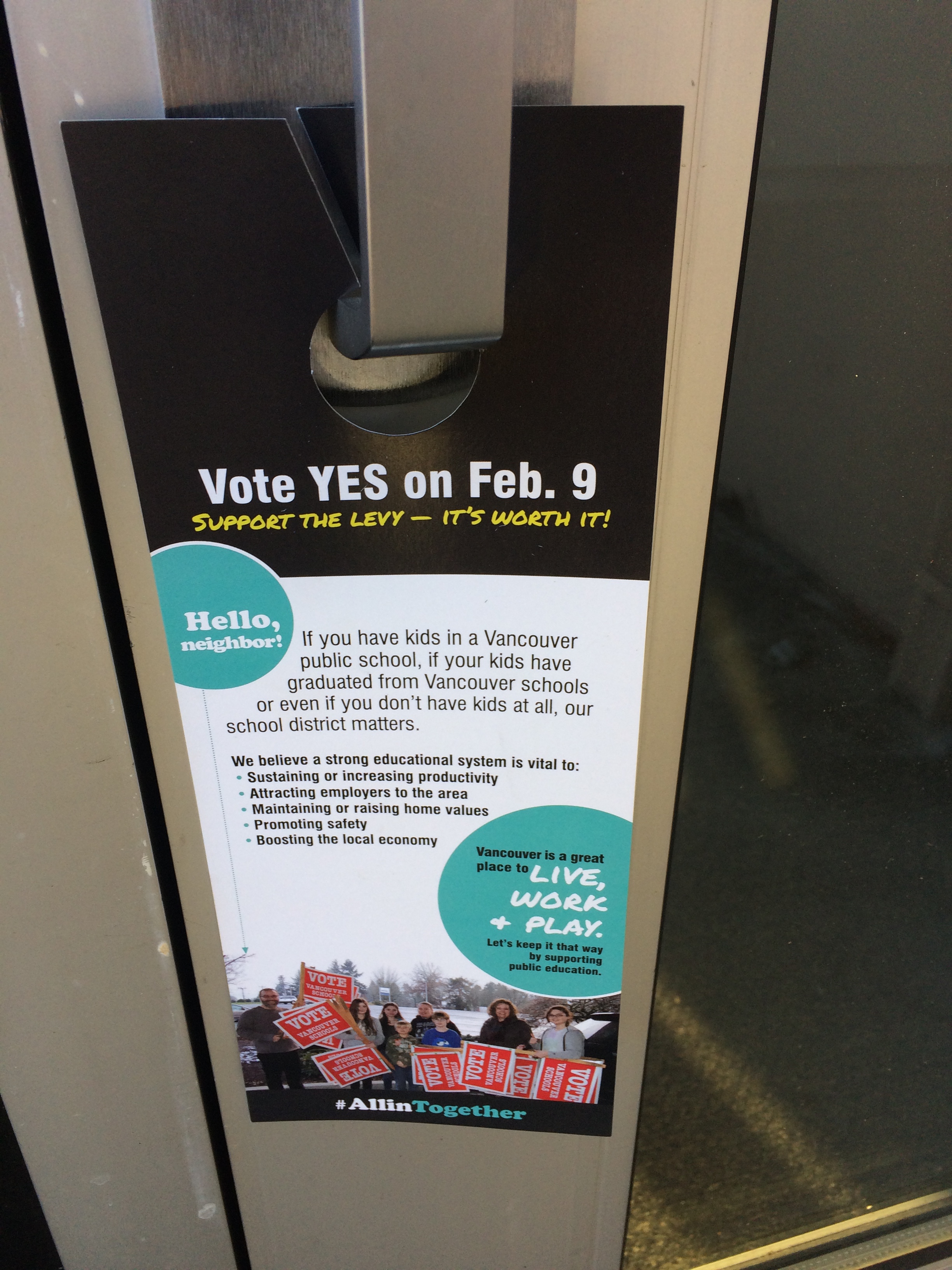 Here's your friendly reminder if you're out campaigning, the Clark County Elections Office isn't the place to do it.
A door hanger encouraging voters to vote yes in Vancouver Public Schools' upcoming levy election found its way onto the Elections Office door at 1408 Franklin Street. About 600 volunteers for the Citizens Committee for Good Schools were canvassing neighborhoods over the weekend, but whoever hung this sign, volunteer or not, was long gone by the time the sign was found Monday.
By the time I called the Elections Office late this morning, they'd already spotted the sign and removed it for electioneering.