Long challenges Herrera Beutler to a series of virtual debates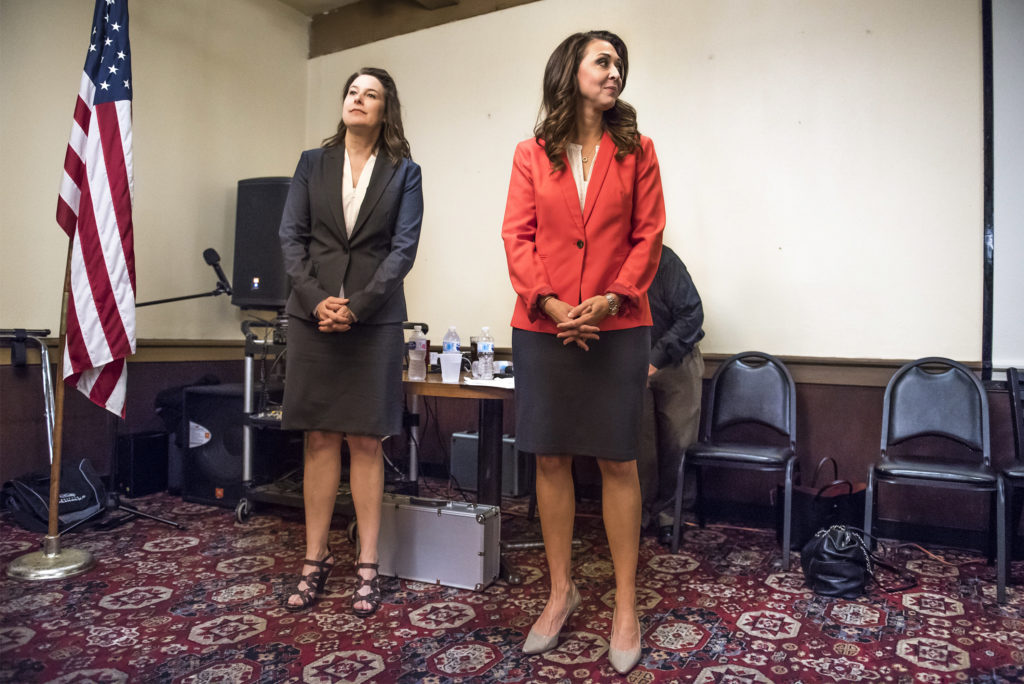 Carolyn Long, a Democrat running for Congress, challenged Rep. Jaime Herrera Beutler to a series of virtual debates ahead of the general election.
In a press release Wednesday, Long proposed three formal debates to be live-streamed on a virtual platform.
"Southwest Washingtonians deserve to see both of us on the virtual debate stage before November," Long said in a media release.
"Now, more than ever, the people in Washington's Third Congressional District need to hear how both candidates plan to address the public health and economic crises facing our communities. I look forward to showing voters how my problem solving approach and policy proposals to everyday challenges differ from my opponent."
As of Thursday morning, Herrera Beutler hadn't issued a public response to the request. The five-term Republican congresswoman from Battle Ground instead took to social media to promote her legislation allowing for sea lion removal, as well as a bill that would add a turning basin in the Columbia River near Kalama.
This November will mark the second time Herrera Beutler and Long face off in a general election. In 2018, Long made in-person town halls a cornerstone of her campaign, gathering with constituents at 46 public forums. She sought to draw a contrast with the incumbent, who over the past decade has held most of her town halls via telephone.
This year, restricted by COVID-19, Long has taken to Facebook roundtables and online "Coffee with Carolyn" events to connect with voters. Back in April, Herrera Beutler told The Columbian through a spokesperson that she's been too busy responding to the coronavirus outbreak to devote much focus to the campaign.
However, the two candidates have already faced off once: the day after the primary election, they sat down (virtually) with The Columbian's editorial board for a lengthy conversation about policing, health care, economic policy and holding President Donald Trump accountable. It wasn't a formal debate, but for anyone looking for clarity on the candidates' positions in the meantime, it'll prove useful.
My rundown of that meeting (and a video of the full, unedited conversation) is available here.