Local campaign donor files ethics complaints against Kent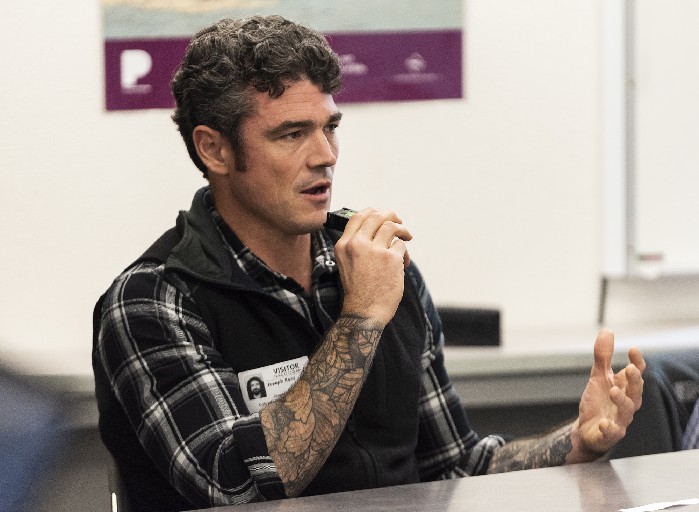 On Thursday, a Clark County investor tapped into the region's politics submitted ethics complaints against Republican congressional candidate Joe Kent for inaccurately identifying his employer in official filings.
David Nierenberg, who is a major donor to Democratic candidate Marie Gluesenkamp Perez's campaign, sent letters to the Federal Election Commission and House Ethics Committee urging the bodies to investigate Kent's inaccurate identification of his employer in financial disclosures.
In addressing his concerns, Nierenberg also posited that there is a presence of a "shell company," or an inactive group funneling financial contributions to Kent, which is in violation of federal laws.
The scrutiny directed toward Kent followed an Oct. 23 report from The Daily Beast, a left-wing online news site, which claimed it couldn't find his stated employer, American Enterprise Solutions, in various databases. He had identified this company as his employer in financial disclosures, 34 donations to federal political committees and public comments during his campaign.
Kent's campaign called The Daily Beast's reporting "fraudulent" but, in the same statement, dismissed the discrepancy as a filing error on their part after the company went through a name change. No record of the original company could be found in corporate record databases.
A deeper dive into his W-2 forms from 2021 revealed ties to another company not previously named by the campaign – increasing confusion surrounding Kent's employment.
Nierenberg wrote that the irregularities in Kent's financial disclosure reports indicate a failure to comply with the Federal Election Commission's legal requirements.
"I believe that these significant unanswered questions regarding Mr. Kent's employer, the work he is providing for them, and whether that 'employer' has been engaged in illegally assisting his campaign with large-scale unreported contributions, all raise serious ethical and disclosure concerns and cry out for further comprehensive examination," he wrote.
Kent's campaign on Oct. 28 released three years of his tax returns, which can be found at www.joekentforcongress.com/taxreturns.