Kent's addresses claims with nearly 200 pages of tax returns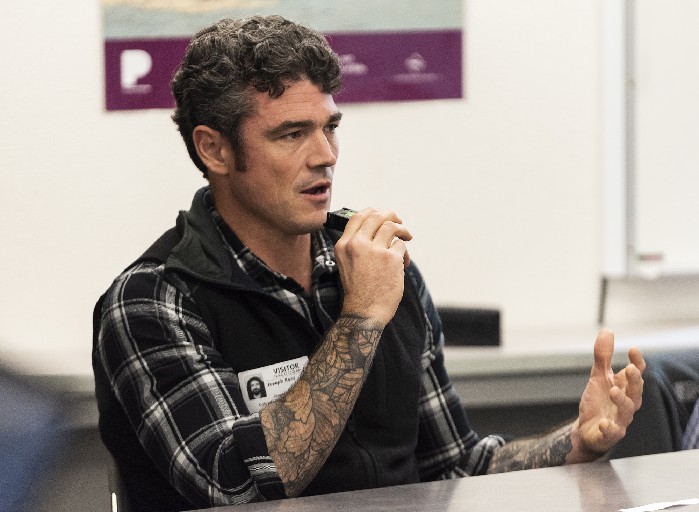 Third Congressional District candidate Joe Kent's campaign on Friday released three years of his tax returns in response to increased inquiries concerning the legitimacy of his employment.
The campaign made 197 individual pages of tax returns spanning between 2019 and 2021 available for download on the candidate's website, www.joekentforcongress.com/taxreturns.
Ozzie Gonzalez, Kent campaign manager, said Kent supports seeking financial transparency from politicians and, if elected, pledged to introduce legislation that would make disclosing tax returns a requirement for those in office.
"To lead by example, Joe Kent is today (providing) the last three years of his own tax returns and he will continue to release them as long as he serves in Congress," Gonzalez wrote in a statement.
Kent faced scrutiny after the Daily Beast, a left-leaning online publication, released an article on Oct. 23 reporting that its staffers could track his employer through various databases. In Kent's campaign filings, he said he was employed by a telecommunications consulting firm called American Enterprise Solutions.
In contesting Daily Beast's reporting, his campaign called the story "fraudulent" and said Kent's employer changed its name from American Enterprise Solutions to Advance Enterprise Solutions LLC. The campaign also provided what it said were copies of W-2 tax documents from 2020 and 2021 listing his income and employer, though the provided forms contained discrepancies in the company's name.
In the statement Friday, Gonzalez criticized Kent's challenger, Marie Gluesenkamp Perez, for not releasing her own taxes and claimed she refused to do so during "Straight Talk with Laural Porter" on KGW.
The Perez campaign denied this was the case Friday and released 206 pages of tax documents representing her and her husband's tax returns over the past three years. Here are her tax forms for 2019, 2020, and 2021.