Letters, endorsements and confusing branding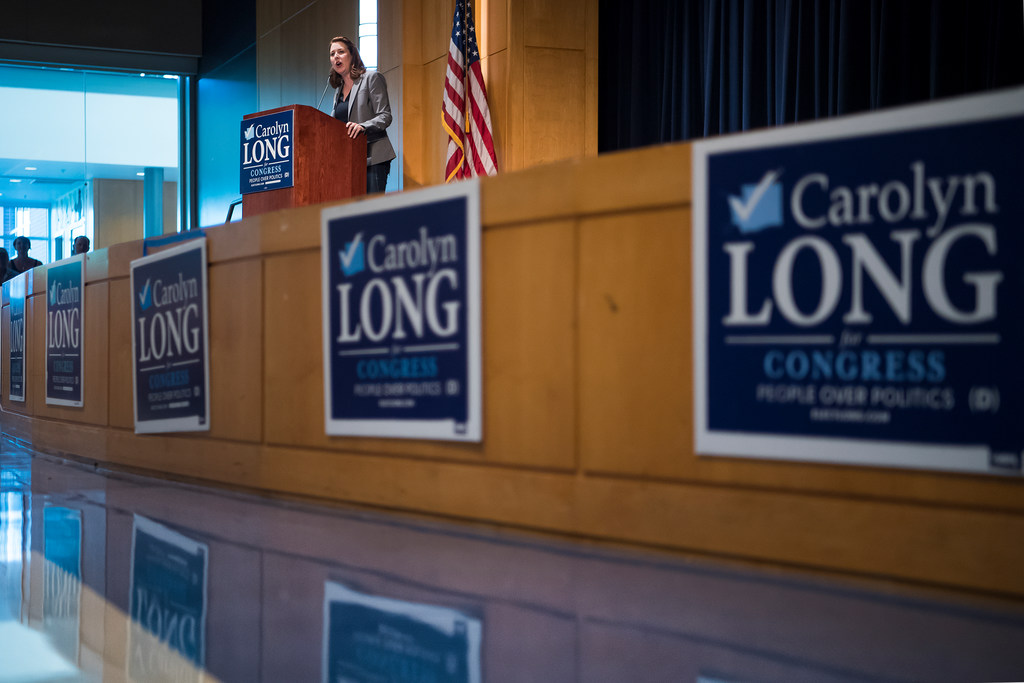 A spokesperson for Carolyn Long, a Democrat running for Congress in southwest Washington, has apologized after the campaign released a statement that inaccurately implied the candidate had been endorsed by the Longview Daily News.
She hasn't been, just to clarify. The Daily News, like The Columbian, hasn't issued its endorsements for the 2020 Congressional race yet. In 2018, when Long launched her first challenge against the Republican incumbent Rep. Jaime Herrera Beutler, the Longview paper endorsed Herrera Beutler (The Columbian endorsed Long).
The mix-up stemmed from a bit of confusing branding on a campaign email. On May 27, Long sent out a media release featuring a boxed-in quote, spread under The Daily News' banner: "Carolyn Long is creating multiple avenues to guide citizens in dealing with this unprecedented challenge," the quote said. "Imagine what she can achieve if she becomes our elected official!"
Spread out under the paper's official branding, attributed to no single writer, the quote did look to a casual reader as though Long's campaign was announcing a formal endorsement from the publication. They weren't. Those words did appear in the paper, but they came from a letter to the editor, which is a significantly different context — anyone can write into their local paper in support of a political candidate. An editorial endorsement process is typically thorough and arduous, with candidate interviews and discussion among editorial board members.
Long's campaign manager, Abby Olmstead, clarified the mix-up with her own letter to the editor that appeared in The Daily News' opinion section on June 1.
"Unfortunately, this email was misunderstood as appearing to be a statement of support from the paper itself when in reality, it was from one of our many supporters on Team Long," Olmstead wrote.
"We want to apologize for any confusion this has caused. On this campaign, we value and respect local journalism, and The Daily News' diligent work day in and day out is absolutely essential in keeping our communities informed."