Leavitt dutifully recycles "junk mail"
Last week, I wrote a post about how Commissioners David Madore and Tom Mielke were having staff spread the word about their integrity resolution, and I predicted that Vancouver Mayor Tim Leavitt would toss his copy straight in the recycling bin.
I was right!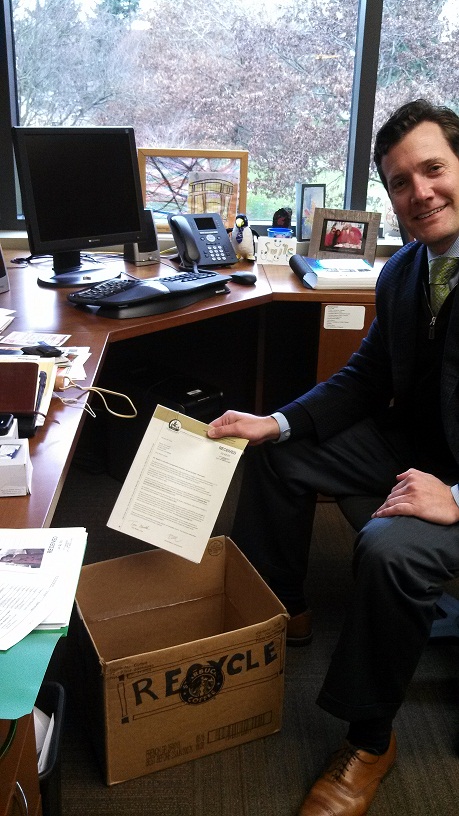 Leavitt emailed the photo with this message:
Enough of the junk mail already!
I'm real busy trying to do positive and productive work for our community, and simply don't have time to waste reading propaganda like this. It's bad enough that I receive advertisements for loans (with fine print of high interest rates), quick money-making ploys, and letters about the coming of the end of civilization. Today, the pile begins with a resolution about the word "integrity" from our two favorite County Commissioners.
So … in my ongoing effort to be a good steward of both the taxpayers time and of our environment, this paper is off to the recycle bin … and hopefully for reincarnation into something more beneficial.