JHB agrees with Trump, the Paris climate agreement was a bad deal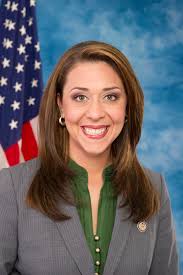 U.S. Rep. Jaime Herrera Beutler agreed with the President's belief the agreement would hurt the nation's employers and pulling out of the accord was the right call.
"The U.S. Senate must ratify any treaty into which our country enters, but the previous administration circumvented this step when it signed the U.S. up for the Paris climate agreement. I believe the challenges posed by this agreement – a $3 trillion cost to our employers and economy, up to 6.5 million jobs forgone, and billions of U.S. taxpayer dollars committed to a "Green Climate" slush fund through the U.N. – would have made such approval by Congress very difficult," Herrera Beutler said in a statement.
"The current administration was well aware of these challenges when it decided to pull out of the agreement. The president's decision, however, does not compromise our obligation to be good stewards of our environment, protect our natural resources and serve as a global leader in clean energy."