Jazz fundraiser prompts campaign complaints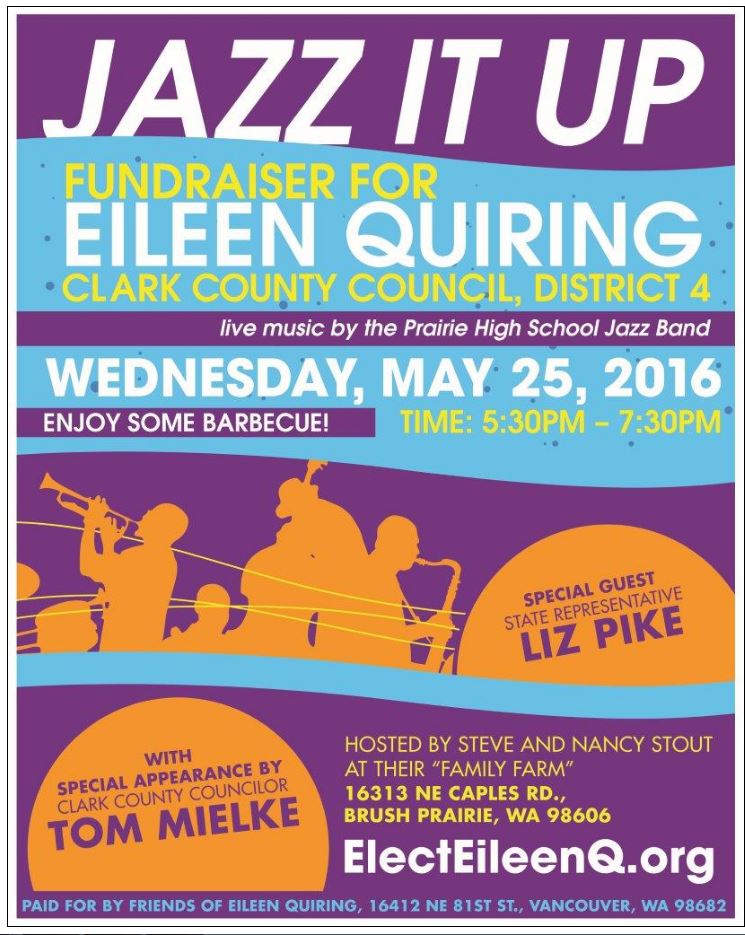 Two people have filed complaints with the Public Disclosure Commission after last week's dust-up over Clark County Council candidate Eileen Quiring's "Jazz It Up" fundraiser.
Quiring, a Republican running for Retiring Republican Councilor Tom Mielke's seat, invited the Prairie High School Jazz Band to perform at her fundraiser on May 25.
State law, however, prohibits public employees from using their position to support campaigns. Battle Ground Public Schools said band teacher Rudy Guidry and his band's performance at the event was an "honest mistake," and that he didn't know the nature of the event before arriving.
Quiring has since apologized in a Facebook post.
Thomas Rasmussen and Chris Prothero have both filed complaints with the PDC over the issue, alleging Quiring violated campaign laws.
"Ms. Quiring used a public high school band for a political fundraiser," Rasmussen wrote in a complaint filed last Sunday. "Also in attendance were Mr. (David) Madore, Tom Meilke [sic], Liz Pike. All of them should have known this was wrong."
As of Tuesday, the PDC had registered the complaint on its website.