Inslee to Herrera Beutler: Washington state needs Obamacare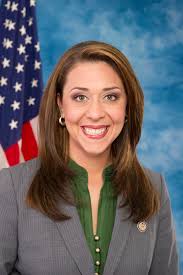 Gov. Jay Inslee is urging U.S. Rep. Jaime Herrera Beutler, R-Camas, to support keeping the Affordable Care Act intact, calling its potential repeal catastrophic for the state of Washington.
"We cannot jeopardize the health and well-being of residents in every region of this state, the stability of the insurance market, or the viability of rural hospitals and economies," wrote the governor and Mike Kreidler, the state's insurance commissioner. "Repealing the ACA puts people, economies, institutions and markets at risk, and removes the federal resources necessary to ensure coverage for all of our people."
The two Democrats also sent the letter to Washington Rep. Cathy McMorris Rodgers, R-Spokane.
With the Affordable Care Act, 750,000 Washington residents have enrolled in new health care coverage, Inslee wrote.  More than 60 percent of those people are in working families. It's caused the state's uninsured rate to drop from 14 percent to 5.8 percent, with uncompensated costs going from $2.3 billion to $1.2 billion, according to the letter. It's also boosted the economy, the governor said, with the state adding 51,000 jobs and increasing the GDP by more than $2.7 billion.
But Herrera Beutler remains staunchly opposed to the Affordable Care Act. One of her first big votes in Congress was to vote to repeal the law and she plans to continue to fight to overturn it.
Herrera Beutler responded in a statement that the Affordable Care Act has not made good on its promises to lower cost or to make healthcare more accessible.
"Of the Democrat leaders who voted this bill into law and support it, it still amazes me that they don't avail themselves of the "quality coverage" they mandated for so many. Are either the insurance commissioner or governor actually on Obamacare? Well, I am and I've experienced firsthand some of the problems that others are facing," Herrera Beutler wrote.
Herrera Beutler also pushed back on the argument Inslee made that the GOP has yet to identify any replacement policies.
"Health care advocates like me have consistently pushed for solutions that would make health care more affordable, such as allowing the purchase of lower-cost plans across state lines, insurance company-funded pools to make sure people with pre-existing conditions will never lose coverage, strengthening Health Savings Accounts, and allowing small businesses to pool together and offer high quality association health plans like big businesses and labor unions do," Herrera Beutler said.
Herrera Beutler said she's hoping there will be a bipartisan solution.
"I agree that it's important that we move forward with replacing the Affordable Care Act in a manner that prioritizes the health care coverage of all Americans, and doesn't cause additional disruption to those families who have already endured higher costs and the loss of their doctors and plans since the ACA was forced upon them. I invite the governor and insurance commissioner to join me in this effort," she said.