Herrera Beutler, Moeller will only debate once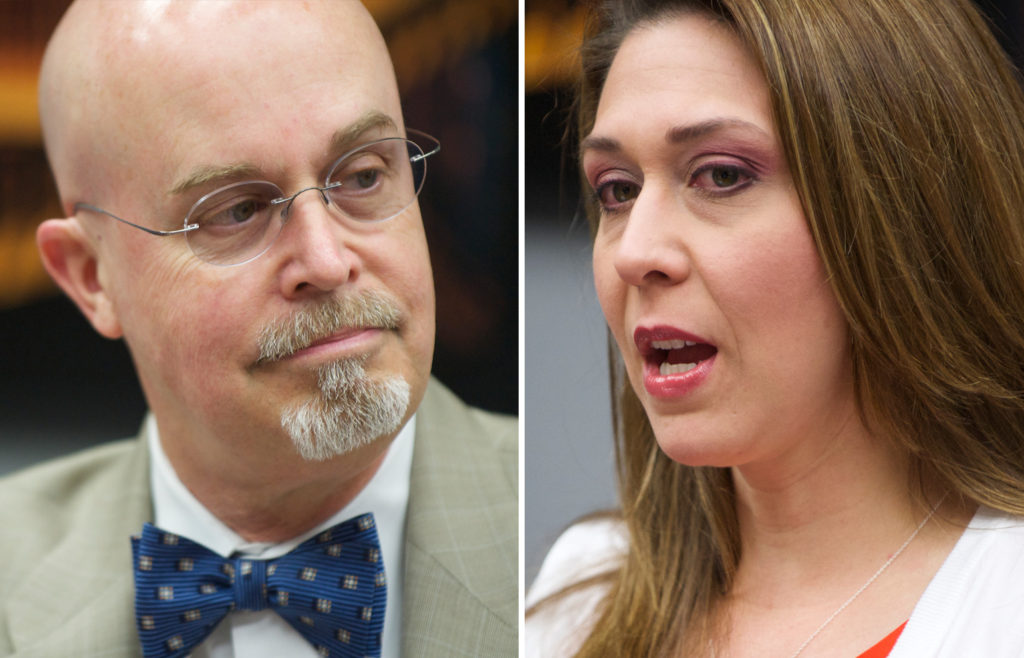 Not long after the primary, Jim Moeller, the Democratic candidate in the 3rd Congressional District, challenged U.S. Rep. Jaime Herrera Beutler to debate him in every county throughout the district.
Moeller's campaign criticized his challenger over a lack of debates. In the end, the two only managed to agree on two side-by-side debates.
But on Monday night, Herrera Beutler took the stage alone at the agreed-upon Camas High School event.
"(Moeller) has been ill, kind of flu-like symptoms. I don't want to go into big detail about what's wrong with him," said Janet James, Moeller's campaign manager. "No big conspiracy here."
So, mark your calendars because from noon to 1 p.m. on Oct. 25 at the Oak Tree Restaurant in Woodland is the only debate scheduled at this point.
Moeller, who is giving up his seat in the 49th Legislative District to run for Congress, has said he's looking forward to debating the minimum wage and affordable health care.
The liberal Democrat said he was inspired to run for the seat because he believes the 3rd Congressional District is being "shortchanged" by Herrera Beutler, R-Camas.
The congresswoman is completing her third term. She believes the Affordable Care Act is hurting people more than it's helping. Herrera Beutler's office countered Moeller's claim that she hasn't held enough town halls, a common criticism of the congresswoman, saying she's met with thousands of constituents in every possible format.
The 3rd Congressional District was redrawn in 2011, lopping off the Olympia area and making it a relatively secure district for Republicans. But Moeller has name recognition and will be one of the more viable opponents Herrera Beutler has faced.