Herrera Beutler continues Trump-era bipartisanship under Biden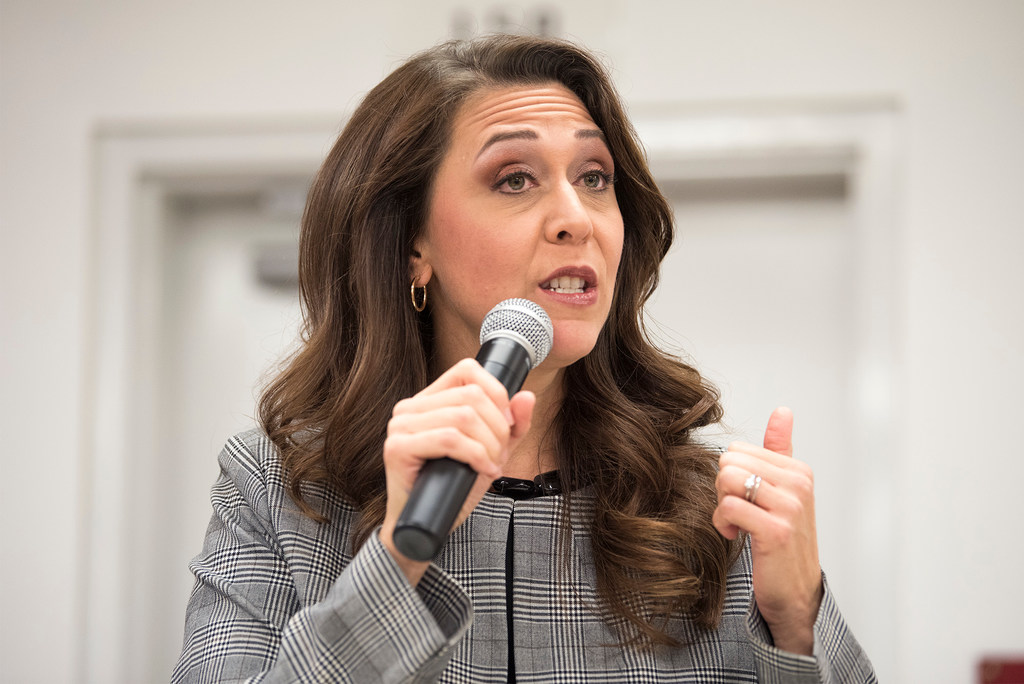 Rep. Jaime Herrera Beutler, R-Battle Ground, votes in line with President Joe Biden's agenda 18.8 percent of the time, according to the latest ranking of members of Congress from FiveThirtyEight.
The metric indicates that Herrera Beutler is one of the more bipartisan-minded Republicans in the House. It's also par for the course for the congresswoman, who under Donald Trump's administration crossed party lines with 20 percent of her votes.
Out of the 212 GOP House members, just 19 have voted with Biden more often than Herrera Beutler over the first 100 days of the president's administration. Nine share her same score, including her fellow Washington state Republicans Rep. Dan Newhouse and Rep. Cathy McMorris-Rodgers.
72 House Republicans didn't align with Biden on a single issue.
Democrats have been even more partisan — of the chamber's 218 Democrats, all but 18 cast their votes in alignment with the president 100 percent of the time. Of the defectors, most lean further to the left than Biden. Several only opposed the president on one issue: approving Lloyd Austin for secretary of defense, despite Austin's recent history as an Army general officer. The SecDef is designed as a civilian position, with appointees required to be out-of-uniform for at least seven years unless they receive a waiver from Congress. High-profile progressives including Rep. Alexandria Ocasio-Cortez, Rep. Pramila Jayapal and Rep. Katie Porter all voted against granting that waiver to Austin.
FiveThirtyEight reports that Herrera Beutler aligned with Biden on three major issues:
Supporting Austin for secretary of defense;
Allowing farmworkers to obtain legal immigration status;
Increasing workplace safety requirements for health care and social work employees.
On 13 other key votes, Herrera Beutler went against the Democratic president's agenda. Her list of nay votes includes:
Reauthorizing the Violence Against Women Act;
Requiring background checks for all gun sales;
Passing the $1.9 trillion COVID-19 relief package;
Admitting Washington., D.C. as a state;
Expanding voting rights and revising campaign finance regulations;
Creating a path to citizenship for undocumented immigrants who came to the U.S. as children.
FiveThirtyEight also calculates a predictive score for each member of Congress, measuring how likely they are to support Biden's policies by examining how well Biden fared among their district's voters in the 2020 election. It's less a predictor of behavior than it is a tool to examine how well a representative aligns with their constituents — some House members diverge from their predictive score by more than 70 percentage points.
Washington's 3rd Congressional District fell Trump's way by just 3.7 percentage points in the 2020 election. Based on that information, the FiveThirtyEight model would predict Herrera Beutler's alignment with Biden to be 33.4 percent.
You can read more about the methodology and compare lawmakers' scores here.