Herrera Beutler calls on Inslee to send troops to southern border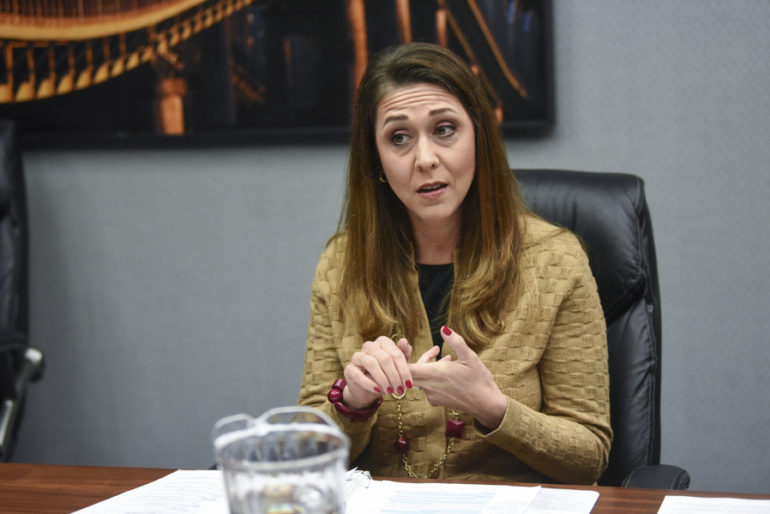 Rep. Jaime Herrera Beutler, R-Battle Ground, is calling on Gov. Jay Inslee to deploy Washington state National Guard troops to the U.S.-Mexico border.
She's one of the three Republican representatives from Washington state — Herrera Beutler, Spokane's Cathy McMorris Rodgers and Sunnyside's Dan Newhouse — who sent a letter to Inslee earlier this week. The trio is asking the governor to respond to a request from Texas and Arizona to supplement security at the border, citing a "meteoric rise in illegal immigration created by President Biden's open border agenda."*
"American families in all 50 states are harmed by the influx of illegal immigrants crossing our southern border," the letter states. "On behalf of our constituents in Washington, we're requesting that you approve Texas and Arizona's requests for assistance and follow the lead of your fellow governors by deploying National Guard troops to help secure the southern border. State and federal officials have a duty to respond."
The total number of migrants currently arriving at the southern border is at a 20-year high. U.S. Customs and Border Protections reports 929,868 total encounters with migrants at the border in just the first five months of 2021 (2020, for comparison's sake, included 458,088 encounters all year, down from 977,509 in 2019).
A handful of states, all with GOP governors, have answered the request from Texas Gov. Greg Abbott and Arizona Gov. Doug Ducey and sent troops. The list includes Idaho, Arkansas, South Dakota, Tennessee, Florida, Iowa and Nebraska.
Fact-checking organization PolitiFact looked into what the National Guard troops will actually be tasked with upon arrival.
"It's unclear what these out-of-state forces will be empowered to do, and some states aren't offering much detail. Based on what we've gathered, they will be limited to investigative work and backing up highway patrols," PolitiFact staff writer Amy Sherman reported Friday.
It's unlikely that Inslee will join the governors in sending any of the state's approximately 8,000 troops to man the federal border. In January, he called up the National Guard in January to protect the state Capitol building at the start of the legislative session; in April, 700 troops were sent to Poland to work on a mission with NATO, the largest deployment from the agency in more than a decade.
*A note on that phrase: Joe Biden's immigration policy differs from his predecessor's in several ways. He reversed Donald Trump's "zero tolerance" policy that separated migrant children from their families, paused construction on a border wall, lifted a ban on admitting people from certain Muslim-majority countries, strengthened protections under DACA and introduced a bill that would create an eight-year immigration path for undocumented immigrants already living in the country. Biden also ended up raising the country's annual refugee cap to 62,500 following backlash from supporters when he said he originally planned to keep the cap at 15,000. Biden's approach to immigration is different from Trump's, but referring to it as an "open border agenda" is incorrect.