Herrera Beutler called 'undaunted' in New York Times profile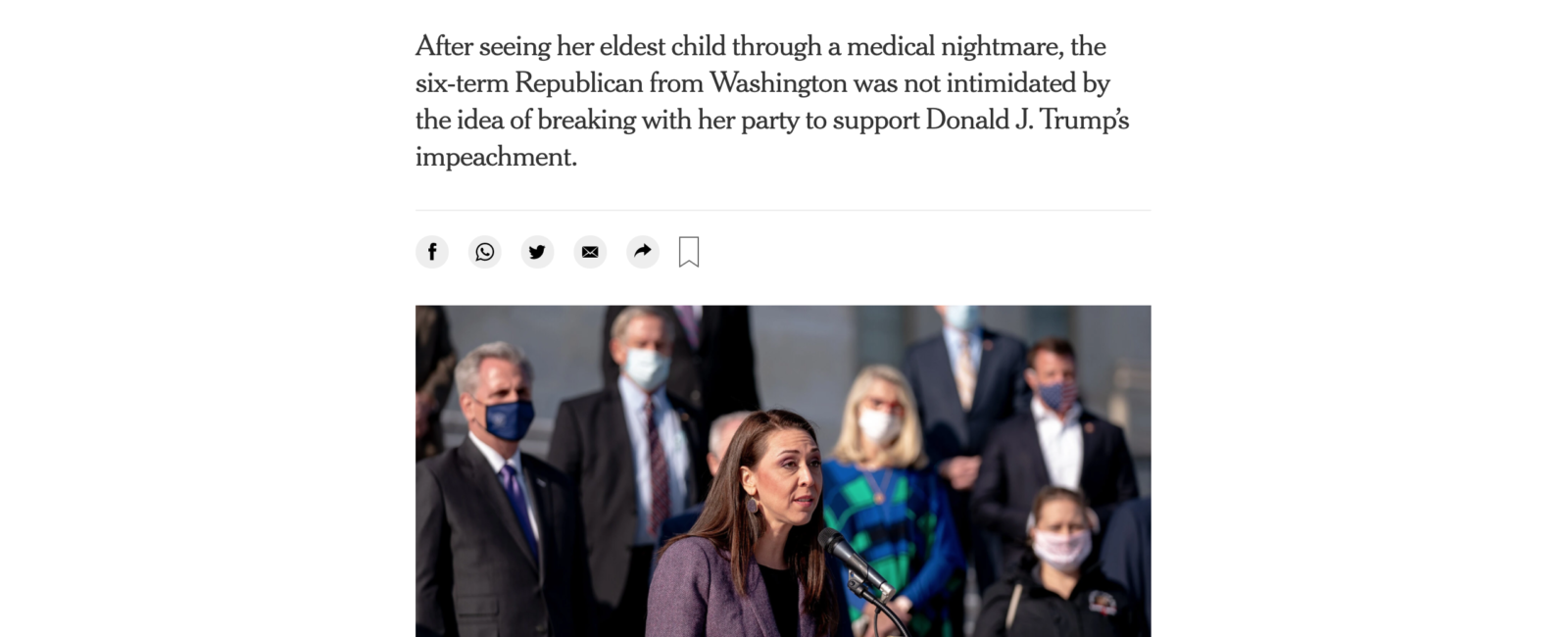 Rep. Jaime Herrera Beutler was profiled by The New York Times on Friday in a piece that described the Republican congresswoman from Battle Ground as "undaunted" in its headline. 
The article highlighted Herrera Beutler's focus on motherhood as a legislator — it opens with an anecdote about the congresswoman bringing her 6-year-old daughter on the House floor in 2019 because she couldn't find childcare. It also dives into the consequences of her vote in favor of impeaching Donald Trump, a decision that planted Herrera Beutler at the center of the biggest story in the country after she spent 12 years mostly avoiding national media attention.
The profile's reporter, Jessica Grose, usually writes pieces about parenting for the Times. The article was featured prominently on the Times' online politics section.
In the article, Herrera Beutler told the Grose that she doesn't mind if her impeachment decision loses her votes from the far-right fringe in her district: "I've never been in that camp, and I'm not going to win them back," she said. "I'm not exactly courting the white supremacy vote."
Though Herrera Beutler is an anomaly in the Republican party (until the most recent election she was the only voting GOP woman of color in either chamber of Congress, and the only Republican representing a district bordering the West Coast), she's not usually been one to invite national media attention. Until very recently, the last exception was a December 2019 profile in Politico that described her as "publicity-deflecting by nature."
The glare of the national spotlight, turned on her after her impeachment vote, burned even brighter when it appeared she might be called to testify before the Senate at the trial. That day, global news outlets — National Public Radio, The Washington Post, the UK Independent — ran stories with some variation on the headline of "Who is Jaime Herrera Beutler?"