Finn seeks to lift Woodland priorities in Cowlitz County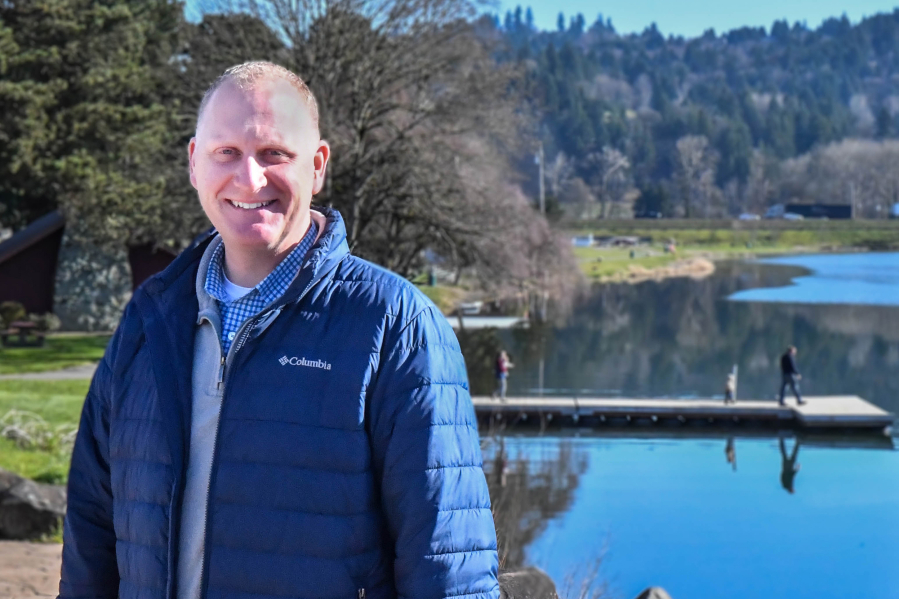 This time next year, Will Finn would like to be in position to elevate Woodland priorities in Cowlitz County. He won't know the specific position, though, for a few months.
Finn, the city's mayor, announced this week that he will seek the Cowlitz County commission District 1 seat. If he wins the Nov. 3 general election, Finn said, he would resign as mayor.
Finn, 42, was first elected as mayor in 2015 and re-elected last year — unopposed both times. He has emphasized collaboration despite differing views in the city on issues such as growth.
"I'm willing to play with people in the sandbox nicely and share my toys," Finn said. "Ultimately at the end of the day, we walk away from the table with a plan."
Finn hasn't described similar teamwork in Cowlitz County, which includes part of Woodland (with the rest of the city located in Clark County). He said other city officials in Cowlitz County and developers have also expressed frustration over a lack of collaboration.
Finn, a Republican, is challenging incumbent Commissioner Arne Mortensen, who is also a Republican, but he hasn't dinged anyone by name.
"It is a countywide epidemic, I think," Finn said. "I just think we can do better."
Wishing to avoid the "career politician" tag, Finn said he would retain his position as a Washington State Patrol spokesman. He said the decision to seek a different elected office is based on a perceived lack of attention to Woodland-centric issues.
"I don't think that the south end of the county is getting enough of a voice right now," Finn said. "We have a tremendous gift down here in our area, and it's being missed."
If Finn were to win the election, he would officially make the transition Jan. 1. An acting mayor appointed by the Woodland City Council would serve until voters elect a new, permanent one in 2021.
Finn's mayoral tenure would run until Jan. 1, 2024 if he loses. He said he plans to win and work for Woodland and surrounding areas at the county level but, "if not, we're going to make some noise at least."