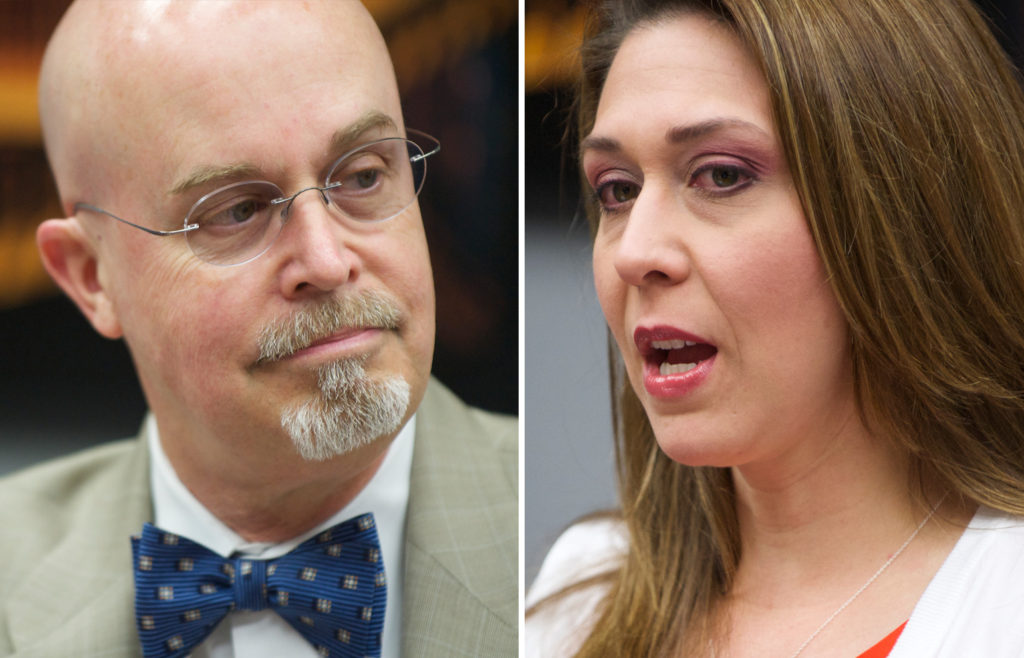 Taking a page from Democrats' playbook, congressional candidate and state Rep. Jim Moeller, of Vancouver, is pressing U.S. Rep. Jaime Herrera Beutler, R-Camas, to either disavow or endorse Donald Trump.
Moeller is hosting a "Dump Trump/Herrera Rally" at 5:30 p.m. at Esther Short Park on Aug. 31.
The rally is timed to coincide with Trump's scheduled fundraiser in Seattle, which is scheduled for Aug. 30.
"The rally is being held to 'keep hate out of the state' and to protest Donald Trump and Congresswoman Herrera Beutler for their policies and the Congresswoman's lack of representation for the district," according to a statement from the Moeller camp.
Herrera Beutler's office said they were unaware of Moeller's plans and the Congresswoman has not changed her position on Trump.
Herrera Beutler last said she remained hopeful the  GOP presidential candidate will earn her vote.
"She is fence sitting," Moeller said. "Yet he has said … disparaging comments about women and immigration and will have Mexico build a wall. Has she 'no comment' about her heritage?"
Moeller said he's most concerned about Trump's comments regarding Muslims.
"The banning of all Muslims from this country, and the likely rounding up of the current Muslims in America goes against everything that we stand for as a people," Moeller said, adding he's been  Hillary Clinton delegate since 2007.
Republican candidate for governor, Bill Bryant, finally announced he isn't supporting the GOP presidential nominee after being asked several times.
Although several high-profile Republicans candidates running for a variety of offices have made it clear they won't be voting for Trump this November, it remains a divisive point within the party.
Washington State Republican Chairman Susan Hutchison is an ardent supporter of the presidential candidate. At the GOP convention in Cleveland, the Seattle Times reported, she ran into Texas Sen. Ted Cruz and called him a "traitor to the party" after he didn't endorse Trump.