Cox publicly apologizes to Councilor Burkman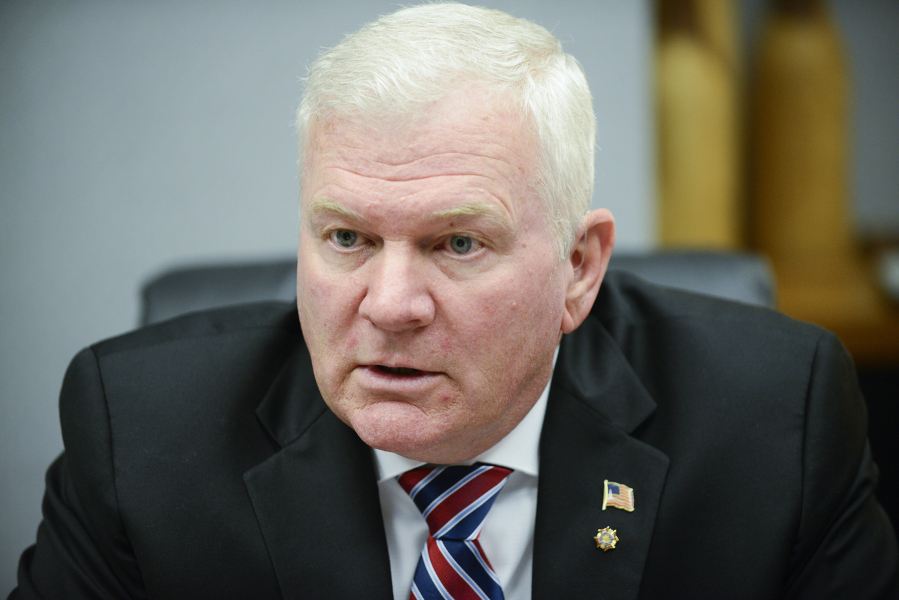 As promised, former mayoral candidate Steven Cox attended the Vancouver City Council meeting Oct. 9 and apologized to Councilor Jack Burkman.
"I sacrificed myself to the altar of truth and honesty," Cox said Monday. "I falsely accused you of wrongdoing and you were not wrong."
Cox accused Burkman of violating his First Amendment rights during a Vancouver Neighborhood Alliance meeting in September. Not only did Burkman not do what Cox alleged (tell Cox to back off when criticizing the Tower Mall project), he wasn't in attendance.
The next morning when Cox was called out on his inaccurate statement, he chose to withdraw from the race. His absence makes Anne McEnerny-Ogle the sole candidate, although his name will remain on the ballot.
"I offer no explanation for these comments," Cox said. "I have none, nor do I attempt to make excuses. I leave here with one feeling and that is that I cannot hold people to the same standard that I don't hold myself."
"Ethics means everything, I failed in that regard," he continued.
When Cox resigned, he said his error was related to a mild traumatic brain injury and post-traumatic stress disorder resulting from his time in the Army.
"This is my third attempt at leading a normal, healthy and productive life, and I have failed again, embarrassing friends and family, those people I love and harming those who are innocent," he wrote in his withdrawal letter.
Burkman said he only wanted an apology entered into the public record. Cox's testimony sufficed.
"I appreciate you setting the record straight," Burkman said. "I accept your apology."
When Cox withdrew from the race, he also resigned from his other city roles: chairman of the Burnt Bridge Creek Neighborhood Association, precinct committee officer 692 and member the Republican Party. His public apology could be the last time Cox makes an appearance until he licks his wounds and returns to public life.