Congresswoman receives bipartisanship award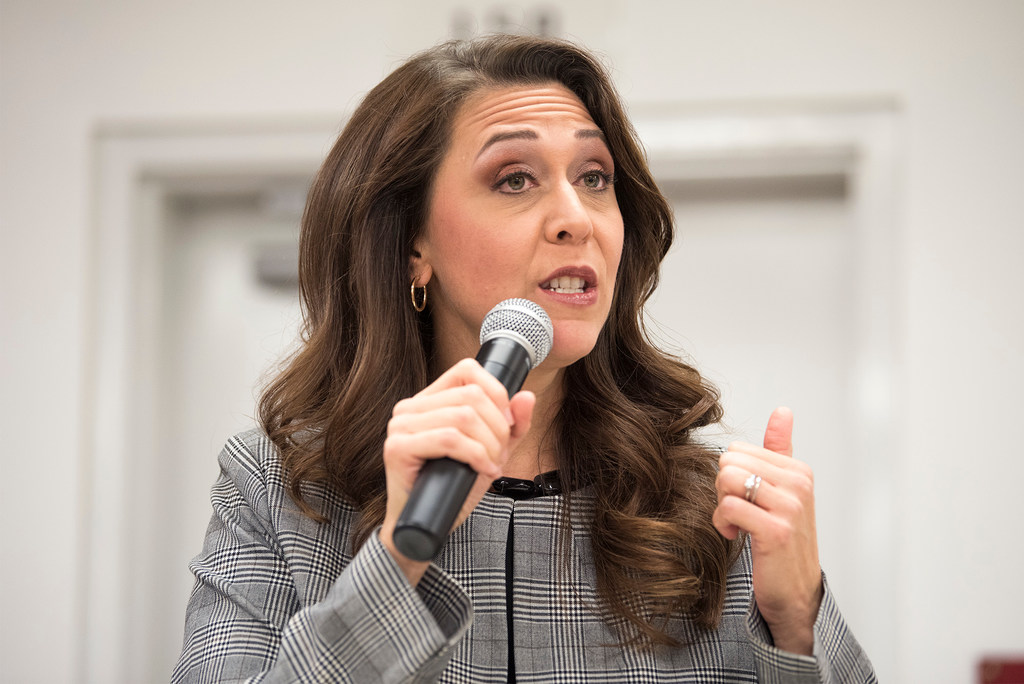 Rep. Jaime Herrera Beutler, a Republican from Battle Ground, was one of 30 lawmakers this week to earn an award from the U.S. Chamber of Commerce recognizing bipartisanship. 
This year marked the first for the Jefferson-Hamilton Award for Bipartisanship. According to the Chamber of Commerce, the award went to members of Congress who sponsored the greatest number of bills introduced by a member of the opposite party. The chamber recognized 10 senators and 20 House members (neither of the senators from Washington State were recognized).
House recipients of the award — ranked from most to least bipartisan — were:
Rep. Brian K. Fitzpatrick, R-Penn.
Rep. Joshua Gottheimer, D-N.J.
Rep. Henry Cuellar, D-Texas 
Rep. Joe Cunningham, D-S.C. 
Rep. Collin C. Peterson, D-Minn. 
Rep. Tom Reed, R-N.Y. 
Rep. Jefferson Van Drew, R-N.J. 
Rep. Peter T. King, R-N.Y. 
Rep. Ben McAdams, D-Utah 
Rep. Dean Phillips, D-Minn. 
Rep. Don Young, R-Alaska
Rep. Anthony Brindisi, D-N.Y. 
Rep. Antonio Delgado, D-N.Y.
Rep. John Katko, R-N.Y. 
Rep. Abigail Davis Spanberger, D-Va. 
Rep. Fred Upton, R-Mich. 
Rep. Jaime Herrera Beutler, R-Wash. 
Rep. Ron Kind, D-Wisc.
Rep. Christopher H. Smith, R-N.J. 
Rep. David P. Joyce, R-Ohio
"I'm particularly honored to receive this award right now that recognizes my efforts to find common ground and advance solutions that make life better in Southwest Washington," Herrera Beutler said in a media release. 
"In light of the challenges we currently face as a nation – a public health crisis, calls for justice and equality, millions facing economic hardship – we need to coalesce around ideas and policies that will lift folks up and heal our communities."
Herrera Beutler regularly backs minor bills introduced by Democrats. She also occasionally splits with her party on more substantive legislation, like in December, when she was one of just two Republican House members to back a prescription drug pricing overhaul (incidentally, the other Republican defector was the top Department of Commerce awardee, Fitzpatrick). 
On most major votes, she toes the party line. She voted against advancing the impeachment proceedings of President Trump at each step of the way last year.
Last year, the American Conservative Union — a prominent right-wing lobbying organization that tracks just how Republican the Republican members of Congress actually are — gave her a 2018 score of 76 percent, just below the party's average. Herrera Beutler's 2019 ACU score hasn't been calculated.