Community asks Vancouver Council to speak against hate groups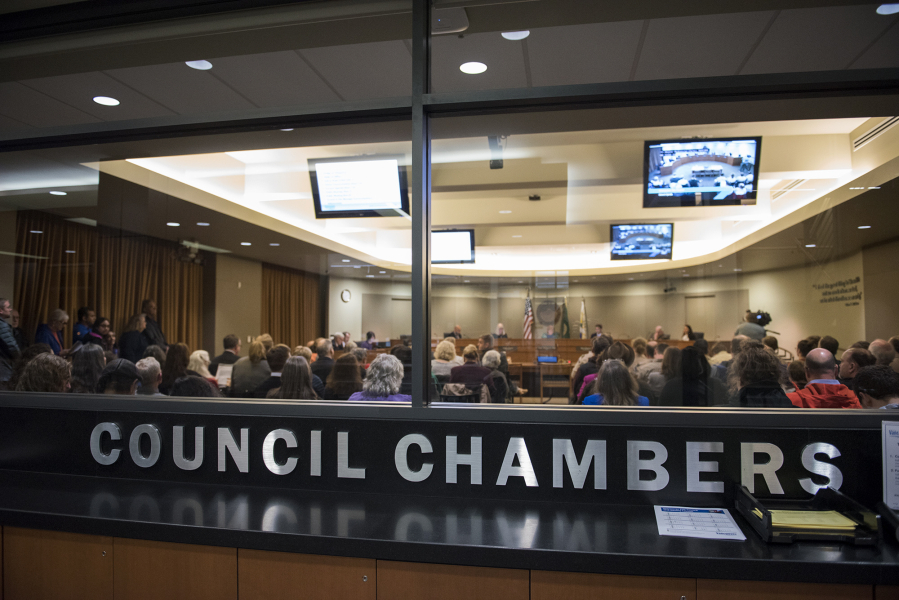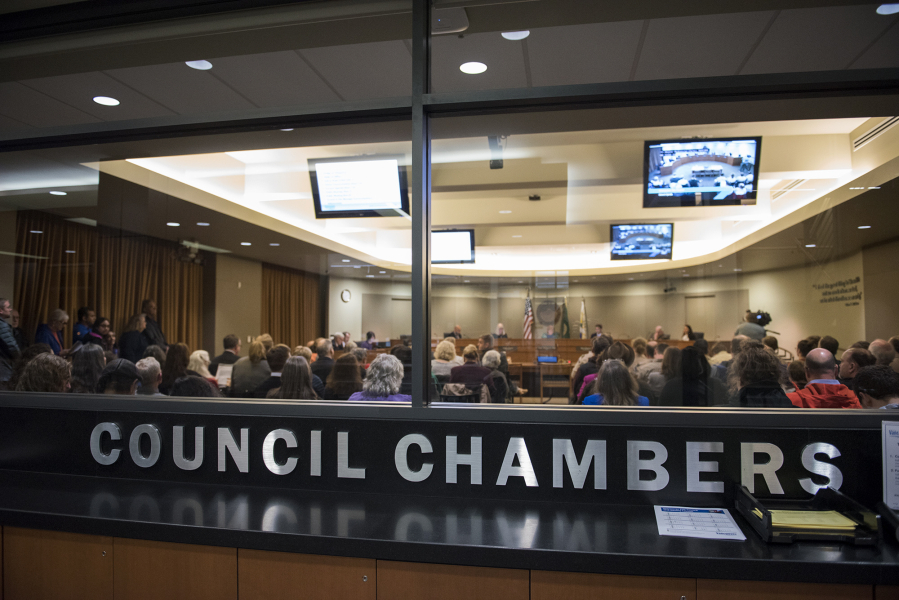 Some Vancouver citizens want the City Council to issue a statement against Patriot Prayer.
Four residents testified during Monday's meeting rallying against the group's actions and the fact that Patriot Prayer was allowed to hold events at Clark College and Washington State University Vancouver last month.
"Students deserve to be safe. I think Vancouver and our elected leadership needs to counter the narrative and the negative press we've received on a national platform because of these organized racist, extremism groups," said Sariah Zambrano, a member of the Southwest Washington Emergency Response Network Against Hate group. "We need to reclaim this city as a safe place to live. We need to have a reputation for other things besides organized white supremacy."
The Proud Boys were classified as an "extremist group" by the Federal Bureau of Investigations earlier this month and are apparently actively recruiting in Clark County. Members of the Proud Boys are also regular fixtures at Patriot Prayer events.
"It's my opinion that our institutions of education should be spaces where people are free to exercise free speech and that means dissenting opinions have a right to be heard," said Danielle Jokela.  "However, when we give groups that are designated hate groups space to spread their warped ideology, it's problematic. It legitimizes the groups and their messages."
Jasmine Rucker, representing Southwest Washington Communities United for Change, said they expect the council to take a stand and take an immediate stance on these groups.
"We expect that statement is to be clear and rightfully reflect our communities need for safety and protection from hate, violence and trauma," Rucker said. "There are no words that can express the urgency that is needed from our current leadership to take these necessary actions by supporting Vancouver's community as well as setting the example for Southwest Washington."
Mayor Anne McEnerny-Ogle said before the meeting adjourned the council would "have a discussion" about the issue.
She later clarified the council will talk about it on Dec. 3.
She also noted a proclamation made in April in support of the YWCA Clark County's Stand Against Racism campaign.
Here's an excerpt from that proclamation:
We commend and stand with the YWCA in its mission to eliminate racism, empower women, stand up for social justice, help families, and strengthen communities; and

WHEREAS, the City of Vancouver takes this opportunity to reaffirm its commitment to making our city a place where harassment, intimidation, discrimination, and hate are not acceptable. We acknowledge that our community is strengthened by our growing diversity and the assurance that pathways that foster diversity, dignity, tolerance and respect remain clear and open.