Clark County council officially kills eighth lingering resolution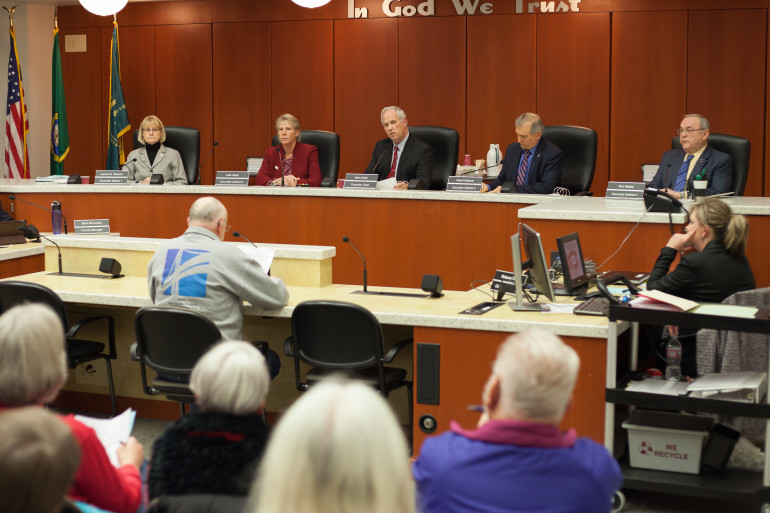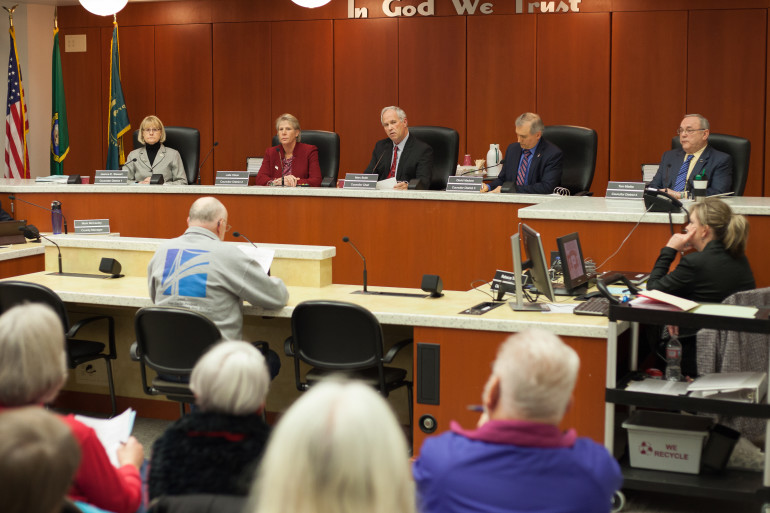 The Clark County council took on another controversial matter at its Tuesday meeting, though it almost seemed a secondary issue with all the hullabaloo over discussion of the Clark County Comprehensive Growth Management Plan update.
The council voted 3 to 2 – with Republican Councilors Julie Olson, Jeanne Stewart and Chair Marc Boldt, no party preference in the majority – to repeal a resolution forming a west county bridge task force.
This is an aside, but remember, no matter who tells you voters approved the idea of a west county bridge in 2013, they didn't. Narrowly, to be sure, but it was definitely a no vote.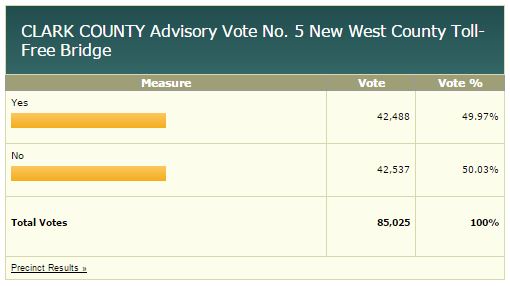 Initially it appeared the council did this at its Jan. 5 meeting, when the new board set out to repeal eight resolutions introduced and authored by Republican Councilor David Madore last December. But in all the drama of that meeting, this resolution was apparently overlooked.
"It was clearly the intent of … this council to rescind what was felt to be hastily passed resolutions," Stewart said, echoing a point she made at an earlier board time.
Madore, supported by Republican Councilor Tom Mielke, tried to fight the repeal of the resolution –which I'll remind you wasn't binding anyway, and committed no funding to this project – but failed to convince their fellow councilors to leave the policy intact.
This conversation isn't over, though. The Council will revisit all eight resolutions over the course of two work sessions, one next week and one next month.