Clark County could declare systemic racism a public health crisis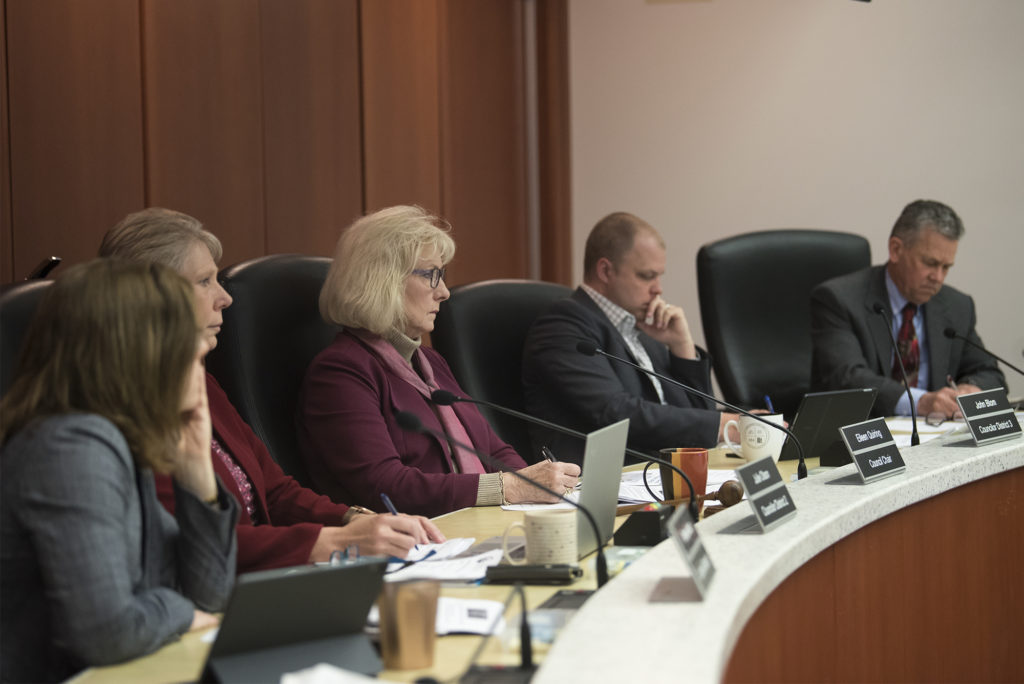 The Clark County Board of Health will soon discuss a resolution that declares systemic racism as a public health crisis.
Clark County councilors, who comprise the Board of Health, agreed during a council time meeting Wednesday to discuss the matter at a December meeting, the date of which was not specified. The resolution would charge county Public Health staff with assessing internal policies and procedures that "contribute to race-based decisions and actions," recommending changes and — in partnership with local organizations — pursuing opportunities to address systemic racism.
Councilor Temple Lentz, who introduced the resolution Wednesday, said it would put the county in a more competitive position when applying for grants and allow county staff to "direct and refine" their work on the issue. 
"It would also, less tangibly but very (importantly) …, demonstrate to our community that we do take the threat of systemic racism seriously," Lentz said.
Councilor John Blom said he supported the resolution, while Councilor Julie Olson supported moving it forward to the next meeting but reserved further comment.
Council Chair Eileen Quiring O'Brien and Councilor Gary Medvigy said they opposed moving forward with the resolution. They questioned the nexus between structural racism and health outcomes and whether the resolution would allow the public health department to serve minority communities better than it does currently. 
"The science behind structural racism and different medical outcomes is amorphous, and we may not know until the future," Medvigy said. "To be intellectually honest here, nothing different would happen from having a different resolution."
Previous requests
In July, Ed Hamilton Rosales, president of the Southwest Washington League of United Latin American Citizens Council 47013, penned a letter to municipalities in Clark County calling for a formal declaration of racism as a public health crisis.
Attached with the resolution presented Wednesday were several pages of facts and statistics from the county health department connecting systemic racism with poor health. 
Clark County's Hispanic residents, for instance, consist of 10 percent of the county's population but 33.9 percent of confirmed COVID-19 cases, according to the report. 
"The roots of racism impact the health of people of color in every aspect of their lives, including access to education, housing, and job opportunities," Hamilton Rosales wrote. "We are seeing this play out during the COVID-19 pandemic, with communities of color being infected with the virus at disproportionately high rates due to lack of access to adequate health services, including coronavirus testing and treatment."
Later in July, the mayors of Vancouver, Washougal, Camas, Ridgefield and La Center wrote a letter to the county Board of Health and state Department of Health. The letter asked them to "use your expertise and resources to acknowledge the crisis, identify the root causes, and suggest policy solutions in a collaborative fashion."
In June, the county council unanimously approved "a resolution that recognizes systemic racism and injustice in the county." A week later, Quiring O'Brien said that she does not believe systemic racism exists in Clark County, prompting calls for her resignation from several local civil rights organizations.