CCRP censures Republican PCO for not being Republican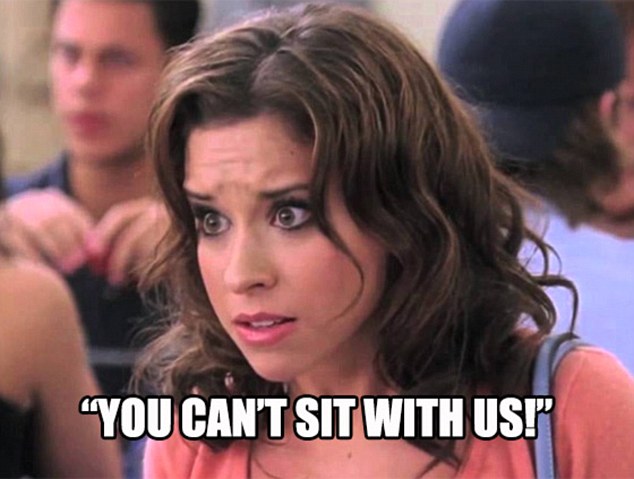 Kelly Hinton, known to many as K.J., was censured by the Clark County Republican Party Wednesday evening. Essentially, the party Mean-Girled him.
Hinton is not allowed to sit with them.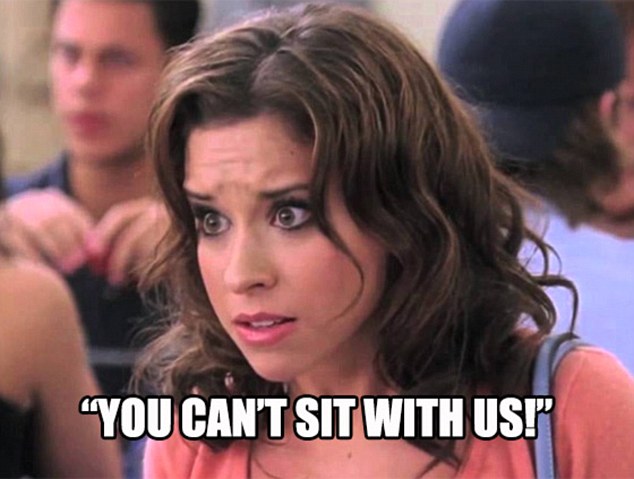 Hinton is a newly-elected precinct committee officer. His election is what sparked the decision to formally censure him.
Hinton is outspoken about his disdain for the local party, and specifically its chair David Gellatly, regularly commenting about the two on Facebook and his blog.
For example, Hinton wrote this Wednesday as part of a post titled "More spurious claims by Druggy Dave":
"The party is a wreck, financially and strategically. PCOs and candidates who are actually conservative are trashed in every way, including by slimeballs like (State Committeeman Joel) Matilla who has trashed us in PCO meetings."
The censure first alleges Hinton ran for an unopposed PCO seat despite previously stating he's not a Republican.
It also alleges he's repeatedly tried to damage local Republican candidates and supported candidates running against those backed by the CCRP.
Finally, the censure states Hinton produced and distributed false information about the party and its candidates.
"The CCRCC Executive Board hereby censures Kelly Hinton indefinitely for attempts to damage the party and intentionally mislead the public by provide false and/or misleading information," the resolution states.
But the censure doesn't actually remove Hinton as a PCO — or come with any real consequence.
"Although he may have been deemed elected as a Republican Precinct Committee Officer, he does not speak on behalf of our Party nor our members, and does not represent the values of the Clark County Republican Party," the resolution states.
Gellatly said the board felt it was important to create a formal, permanent and public record.
"We felt having a public record that this individual does not represent our party and confirmation his actions are disavowed by our party was important," he said. The party can take the censure into future consideration for decisions with regards to membership and access to the referenced individuals."
Personally, Gellatly said Hinton "represents everything wrong with politics."
He continued:
Using blatant lies, smearing and attacking good people, attempting to intimidate and bully people, all while trying to suggest everyone else is doing what in fact he is. His political history is plain creepy. Most of those in the county who know him are disgusted by him. But now by Kelly trying to bring these types of extreme and lowlife actions into our party, it had to be addressed and firmly rejected, and we did just that.

I understand our community has a lot of different views and welcomes diversity of opinion, but there is no place in it for spewing blatant lies and hate.
I heard back from Hinton late Thursday. Here's what he had to say.
The idea of censuring someone who is not a part of your organization and has not been a part of it during your tenure is absurd. For all the good they did, they may as well have censured Holt, or Harris of Gillespie.

This is, you see, a snapshot of How Gellatly's mind works. On January 5th, he is quoted in your paper as saying, "If there were previous issues with Marc Boldt then that was the previous board and we are not bound their actions."

And neither is the next board bound by Gellatly's actions

I get that Gellatly is upset  … I have gone after him by constantly reminding people that he actually sued a PCO  because he didn't like what that PCO had to say. This is merely an extension of that kind of narcissism.

Soon, the guy behind all this will be gone, as will this censure, which neither survives his tenure nor encumbers the next Clark County GOP organization in any way
A fun side note for those thinking, wait, wasn't someone else censured by the GOP? Hinton's brother-in-law Marc Boldt was censured in 2012 for actions deemed out of line with the party. His censure was rescinded when the board voted to undo all previous resolutions in January.
---
UPDATE Friday: 
Apparently the board also censured former Treasurer Suzanne Gerhardt and current Secretary Karen Trumbull for "failure to perform job duties assigned, refusing to follow job duties as requested multiple times by the CCRP board, providing false and/or misleading information to the board and to the members of the CCRCC, and inaccurate record keeping of the party's records, including changes made to permanent records after their approval."
Alternatively, maybe they forgot, on Wednesdays we wear pink.