C-Tran: Not in Les Schwab country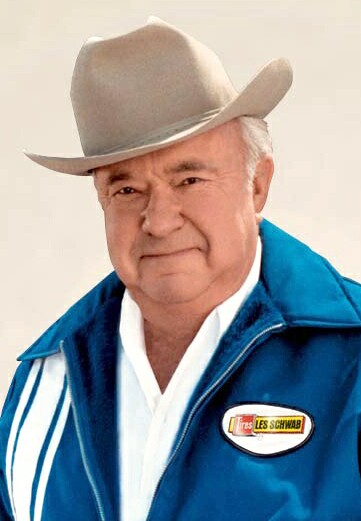 As C-Tran approaches a key decision point on bus rapid transit, the agency has spent recent months giving its board regular updates on the project.
This week's update didn't quite go as planned.
While detailing $4.1 million in maintenance upgrades that would be included in the $53 million BRT project, two C-Tran officials described the "painful process" that's used to receive tires at its outdated facilities. To illustrate the point, they showed this video:
That process happens more than 500 times per year, according to C-Tran. Not exactly the model of efficiency. Board members were not impressed, but their dismay didn't seem to boost their enthusiasm for BRT, either.
Clark County Commissioner David Madore asked how long C-Tran had been receiving tires that way. The consensus was at least 16 years.
"Why hasn't this problem been solved years ago?" Madore said, noting the agency has healthy cash reserves. "We're not talking about millions of dollars or (an) inability to fix this problem."
He added: "We don't have to wait for a bus rapid transit project to fix this."
Then Vancouver Mayor Tim Leavitt chimed in.
"I don't mean to pile on, but this is one instance where I actually agree with Commissioner Madore," Leavitt said. "I mean, that video is stupefying in how inefficient the process is."
The gravity of the moment wasn't lost on this reporter.

By now there were a few chuckles bubbling up in the room, but Leavitt wasn't done.
"We have got to get that corrected, pronto," he said. "That is no Les Schwab going on right there, that's for sure."
C-Tran staff pointed out that they've kept the facility mostly unchanged amid years of ups and downs and funding uncertainties. Even now, C-Tran's maintenance staff is stretched thin, said maintenance director Celia Sherbeck.
Before the discussion ended, Madore couldn't resist one more parting jab.
"I guess this is a really good classic example of what Les Schwab would look like if the government ran it," he said.