Boldt bites back at write-in proponents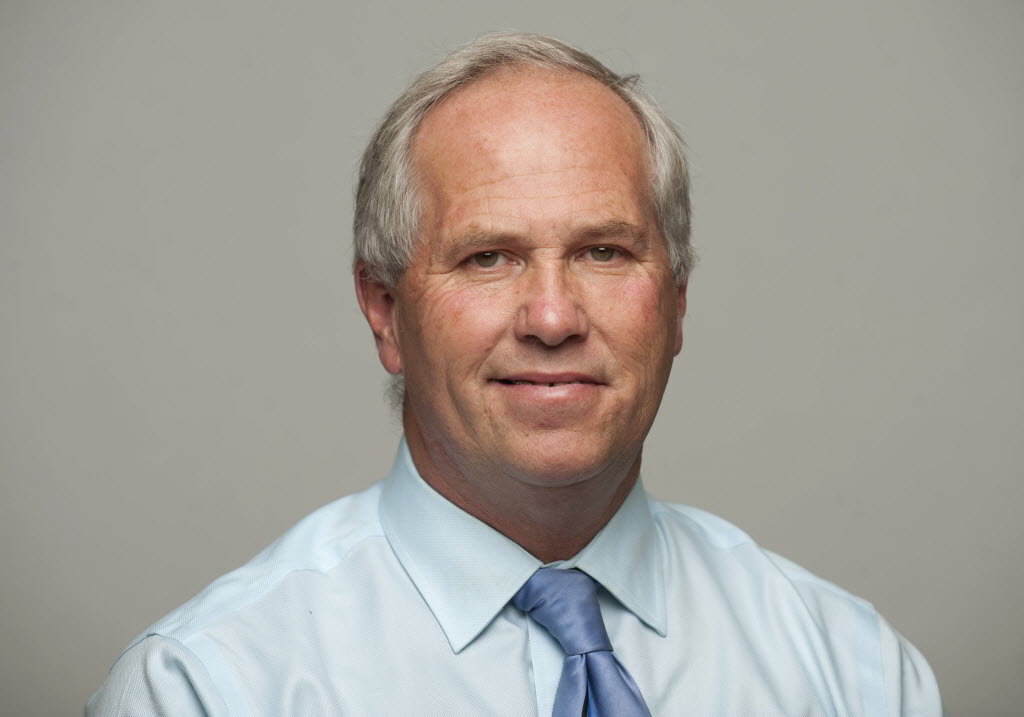 Well, it's not over 'til it's over.
The news that an attempt to write in Rep. Liz Pike for Clark County council chair has prompted mixed reactions from local Republicans. Some are thrilled for an alternative choice to Marc Boldt, a former Republican county commissioner, and Mike Dalesandro, a Democrat. Others say the party had their bite at the apple in the primary and need to now get behind Boldt.
Pike herself, for that matter, isn't super jazzed about CCRP state committeeman Christian Berrigan's proposal, at least not publicly. She told me yesterday she won't do any campaigning and sees it unlikely that she'll win, but will take office if elected.
What's interesting about this whole thing is Boldt is apparently Public Enemy No. 1, not Dalesandro. That's not entirely surprising given Boldt's rocky history with the party. The Clark County Republican Party sanctioned Boldt in 2011 for actions deemed too liberal and therefore out of line with the party.
Boldt has noticed he's the target of this effort.
"It is unfortunate that a group of people in our county's Republican Party leadership are refusing to honor the will of the voters and that they insist on continuing the divisiveness in our community," Boldt said in an email sent to all Republican precinct committee officers last night.
Boldt also addressed Berrigan's accusations that he is too liberal to champion conservative causes as county chair, saying working with Democrats should not be perceived as a negative.
"Since when is a reputation for listening, learning, and working with people to achieve common goals something we shouldn't strive for, every day?" Boldt wrote. "My God tells me to love everyone, not just the ones I agree with. I am proud of my service, and I am proud to have worked with many good people over the years. I didn't leave my party, my party left me."
We'll know after tomorrow where the party officially stands on this effort. The PCOs will vote whether to back Pike at their meeting tomorrow evening.
---
Here's Boldt's full statement:
Dear PCOs:

I am running for county chair because I believe in Clark County.

I am a lifelong Republican, and I will never believe that the truths we hold dear should be used as a weapon to injure others. When the new leadership of the county party decided to throw me out because I wasn't "Republican enough," I'll be honest with you: it hurt. But it didn't change what I believe or who I am at my core.

And those of you who know me, know that being true to who I am and what I believe, and doing the very best I can for the people I serve—is all I can do. I don't know how to be anyone other than who I am, and one thing you can count on is that I won't change who I am just to make someone else happy.

And I am running as a non-partisan candidate because I believe that good county government is about service, not the letter you put behind your name.

It is unfortunate that a group of people in our county's Republican Party leadership are refusing to honor the will of the voters and that they insist on continuing the divisiveness in our community.

This small group is putting the party above the people, and that's just not something I can do. I believe in Clark County, which means I believe in the people here—all of them—Republicans, Democrats, Independents, Libertarians, even the Green Party. They are all citizens of Clark County and they all deserve to have a county chair who isn't ruled by a single party's ideology.

The letter you received from Christian Berrigan talks about how I worked across the aisle. About how, as a Republican, I earned a reputation for working with Democrats, and how that work even earned me the endorsement of Democrats. And according to Berrigan, that's a negative.

But I disagree. Since when is a reputation for listening, learning, and working with people to achieve common goals something we shouldn't strive for, every day? My God tells me to love everyone, not just the ones I agree with. I am proud of my service, and I am proud to have worked with many good people over the years. I didn't leave my party, my party left me.

If you decide to support the write-in effort, that's your choice. But I urge you to think about it and reconsider. I am running as a nonpartisan candidate because we have a county to run. I have the experience, knowledge, and personal strength to do that better than anyone else running. We need someone who is ready to roll up their sleeves, get to work, and truly serve all the citizens of this county. I am that candidate.

Thanks for your time and consideration.

God bless,

Marc