Berrigan calls for point of order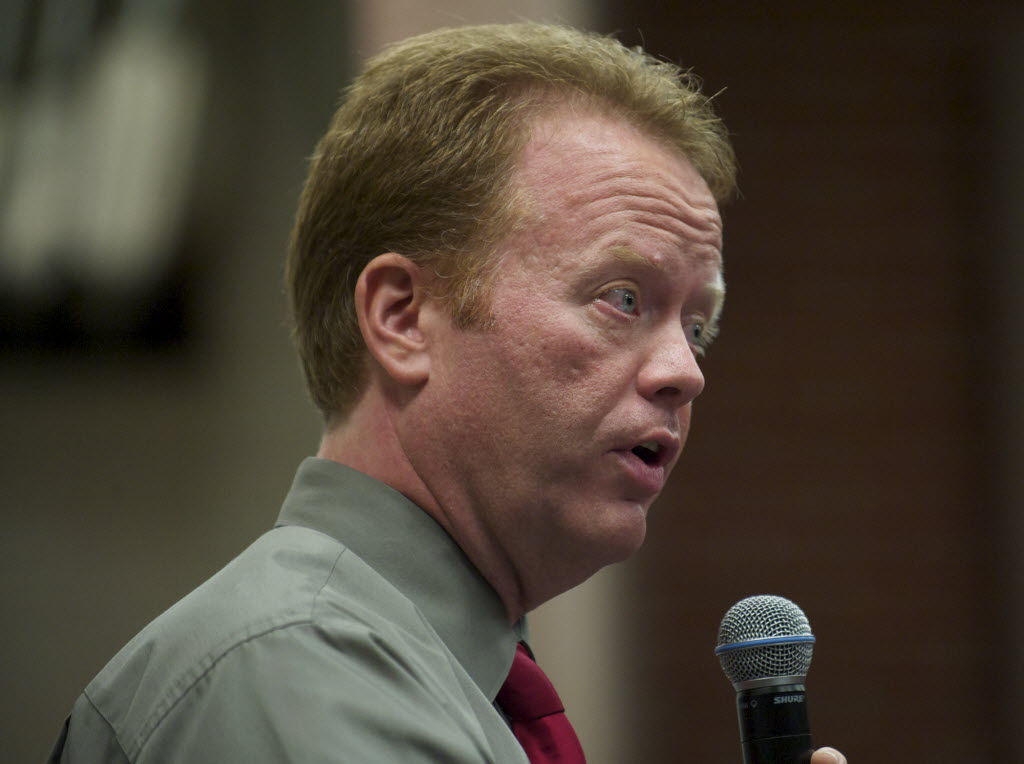 After months of work, the Clark County Council on Tuesday approved its rules of procedures, banal guidelines for how the councilors should conduct their meetings and themselves.
I know, you're already on the edge of your seat.
The rules include a line suggesting the council use Robert's Rules of Order, long-used parliamentary guidelines, in cases not already explained in the county rules. It doesn't, however, advise strict adherence to Robert's Rules.
If this post is too exciting for you already, I'd advise you to get off this ride while you still can because it only gets more thrilling from here.
The decision struck a nerve among a group of people who I can only assume must have otherwise incredibly boring lives, including the bombastic Clark County Republican Party State Committeeman, Christian Berrigan.
Berrigan is circulating a petition seeking to overturn the decision, which as far as I can tell is the first example of someone attempting to overturn a county ordinance using Home Rule Charter provisions. Among his chief concerns are a line that allows a simple majority of the council to suspend the rules, something he said will allow the councilors to make things up as they go along.
"Having a simple majority of people being able to suspend the rules is Rules of Order tyranny," Berrigan said Friday.
Berrigan also accused Republicans Julie Olson and Jeanne Stewart, and Chair Marc Boldt, no party preference, of having a motive: to try to "shut down the minority."
"I'm not even worried about it (happening)," he said when I asked him if he foresaw that happening.
"I know."
As an aside, when I was in college, I went on a ten-day trip to Cuba, which, you know, is an actual dictatorship, so I'm always perplexed by the things that get people fired up.
But I digress.
Anyway, the referendum procedure under the charger is actually pretty simple. A referendum opposing an ordinance must be filed within ten days after the council approved the policy. Only 100 registered voters need to sign a referendum.
After those signatures are validated, the ordinance is temporarily suspended. It's then on the petitioner, in this case Berrigan, to collect more signatures. He'll have 120 days to collect enough signatures to equal 10 percent of the total votes cast in the county in the last gubernatorial election. In this case, that's 18,527.
If he fails, the ordinance is reinstated. If he succeeds, the item will go to the next general election ballot at least 150 days ahead of the signatures being validated. In this case, that would likely be 2017, which as of now includes no countywide items.
Berrigan said he has one sheet with 10 signatures on it, and is aware of some digital copies of the petition from his website, tread-not.org, floating around. We'll see if he collects enough signatures by next Friday.