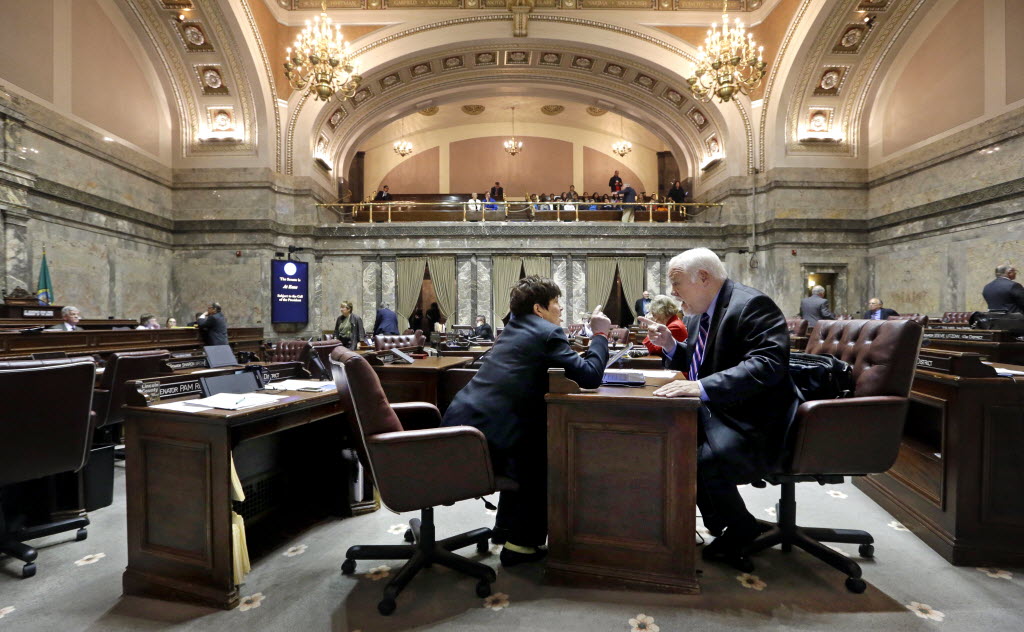 Can you picture the Washington state Senate without Republicans Sens. Don Benton and  Pam Roach?
When Benton, R-Vancouver,  announced he was retiring this spring, Roach, R-Sumner, took the Senate floor and told her colleagues Benton was the kind of friend she would share a Thanksgiving meal with.
The two lawmakers and friends have both served in the Legislature for more than two decades.
And they've left their mark.
On the first day of the 2015 legislative session, the two teamed up with Democrats to accomplish what The Seattle Times described as a "mini coup" to help Roach become Senate president pro tempore.
They've both come under fire for their aggressive personalities.  Roach was banned from the Senate Republican Caucus and told to get counseling for her anger issues. Benton insulted fellow Sen. Ann Rivers, R-La Center, calling her a "trashy trampy-mouthed little girl."
Roach is the longest serving state Senator, serving her seventh term. And Benton served in the state Legislature for 22 years, before retiring this year.
Suffice it to say, the upper chamber could have a different dynamic without the two serving.
Benton definitely won't be in the state Legislature this year. (We're all still waiting to see if he will get a spot in Donald Trump's administration.)
Roach, who looks closer to getting a spot on the Pierce County Council, hasn't said if she plans to leave her post in the Senate if she wins.
But Tim Eyman noted a charter amendment on the ballot means she will have to step down from the Senate if she wins.